Dear HIPAA Summit Attendee,


I write to announce several additional special activities and sessions which will be offered during the Seventh National HIPAA Summit, September 14 - 16, 2003, in Baltimore, MD. See www.HIPAASummit.com.

SPECIAL PERFORMANCE AWARD WINNING BEATLE TRIBUTE BAND STRAWBERRY FIELDS AT NETWORKING RECEPTION: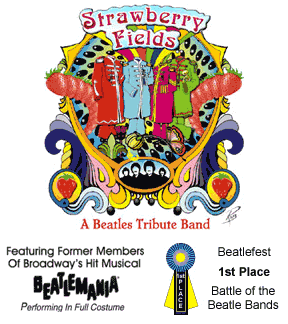 The Mid Atlantic Health Initiative (MAHI), www.mahicentral.org, will sponsor the Summit's opening networking reception on the evening of Monday, September 15, 2003 featuring Strawberry Fields, an award winning Beatle tribute band made up of members of the hot Broadway musical Beatlemania. The critics rave:
If you like the Beatles, you'll LOVE Strawberry Fields.
They really do look and sound like the Beatles!
These four lads weren't 'Those fab four', but they sure looked and sounded just like them!
The band goes so far as to use the same equipment the Beatles used, from amplifiers to guitars.
SUNDAY SPECIAL PLENARY SESSION:

5:00 pm Report from NCVHS on HIPAA Transactions and Code Set Implementation and a National Health Information Infrastructure
John R. Lumpkin, MD, MPH
Sr. Vice President, Director Health Care Group
The Robert Wood Johnson Foundation
Chair, National Committee on Vital Health Statistics
Princeton, NJ
5:45 pm Perspectives on HIPAA Implementation: October 16 and After
William R. Braithwaite, MD, Ph.D.
"Doctor HIPAA"
Former National Director, HIPAA Advisory Services, PricewaterhouseCoopers
Former Senior Advisor on Health Information Policy Department of Health and Human Services
Washington, DC
6:30 pm Adjournment NEW KEYNOTE SPEAKERS:

Also, The Summit is please to announce presentations by the following two keynote speakers:

Monday, September 15, 2003:
8:15 am HIPAA Implementation Update
Thomas R. Barker, Esq.
Health Policy Counselor to the Office of the Administrator
Centers for Medicare and Medicaid Services
US Department of Health and Human Services
Washington, DC
Tuesday, September 16, 2003:
8:30 am HIPAA Privacy Rule Compliance Update
Susan McAndrew, Esq.
Senior Advisor for HIPAA Privacy Policy, Office for Civil Rights
Department of Health and Human Services
Washington, DC
FOR MORE DETAILS:

Please see the Summit website at www.hipaasummit.com/agenda/index.html.

If you have any questions please email me at registration@hcconferences.com or call me at 760-365-0837.

Sincerely,
Paul Tunnecliff
Summit Registration Coordinator
800-684-4549 phone
registration@hcconferences.com