A National Dialogue on Biomedical Conflicts of Interest
and Innovation Management, September 20, 2006
PRESS RELEASE
Phone: 216-496-5133
Email: marketing@shelleyfreed.com
Website: www.clevelandclinic.org/coisummit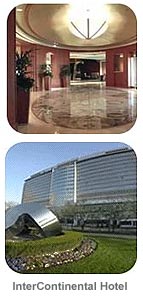 CLEVELAND, OH USA -- HEALTHCARE UPDATE NEWS SERVICE (TM) -- AUGUST 3, 2006: Collaborations between healthcare organizations and industry have experienced enhanced public awareness and invited new questions. Are the interests of patients the primary focus? How can innovation be encouraged and ethically managed?

"A National Dialogue on Biomedical Conflicts of Interest and Innovation Management will bring prominent thinkers to a common podium for a full day of exchanging views on these and related topics." said Guy Chisholm, PhD, Vice Chairman, Lerner Research Institute, Cleveland Clinic.

The one-day Summit presented by Cleveland Clinic will be a unique opportunity to listen to and discuss key issues regarding innovation in contemporary biomedical research and medicine. Outstanding speakers, moderators and panelists, recognized leaders in academic biomedical research, industry, government, medical research publishing, bioethics, and professional medical organizations will participate in interactive discussions.

Seating is limited.

TOPICS:
Research Innovation & Safety: Doing the Right Thing
Guiding Principles: Where Are We Headed?
Applications in the Real World: Defining Boundaries & Managing Innovation
Conflicts, Compliance & Enforcement: Government Priorities & Initiatives
Guidelines and Performance: Creating a Culture of Ethics
SPEAKER LIST:
Richard Thornburgh - Former U.S. Attorney General, Governor of Pennsylvania & Director of a publicly traded pharmaceutical company
P. Roy Vagelos, MD - Former CEO, Merck
Nina Totenberg - National Public Radio, Legal Affairs Correspondent
Jeffrey Drazen, MD - Editor in Chief, New England Journal of Medicine
Darrell Kirch, MD - Incoming President, Association of American Medical Colleges
Norka-Ruiz-Bravo, PhD - Deputy Director of Extramural Research, National Institutes of Health
Bernard Schwetz, DVM, PhD - Director, Office of Human Research Protections
James Sheehan - U.S. Attorney General, Department of Justice
Paul A. LaViolette - COO Boston Scientific, Chairman, Special Committee on Codes of Ethics, Advamed
Gail Cassell, PhD - VP, Infectious Diseases, Eli Lilly
Claudia Adkison, JD, PhD -Executive Associate Dean for Administrative & Faculty Affairs, Emory University School of Medicine
Philip Pizzo, MD - Dean, Stanford University School of Medicine
Thomas Lawley, MD - Dean, Emory University School of Medicine
Jeffrey Kahn, PhD - Director, Center for Bioethics, University of Minnesota
Thomas Stossel, MD - Professor of Medicine, Harvard Medical School
Ed Soule, PhD, CPA - Associate Professor, Georgetown University
WHO SHOULD ATTEND:

Decision makers from biomedical research institutions, clinical centers, industry, professional societies, and government.

REGISTRATION INFORMATION:

For further registration information please visit www.clevelandclinic.org/coisummit, call 216-932-3448, or email Jamie@jamiebelkinevents.com.