PRESS RELEASE
800-684-4549 phone
registration@hcconferences.com
Website: www.DMAudioconferences.com

WASHINGTON DC USA -- DISEASE MANAGEMENT UPDATE NEWS SERVICE(TM) -- AUGUST 8, 2006: The National Audioconference - "Is Event-Specific Admission Reduction the Best Way to Measure Disease Management Savings and ROI?" is scheduled for Thursday, September 7, 2006 from 1:00 pm to 2:30 pm eastern time. The audioconference is sponsored by Health Affairs, www.HealthAffairs.org, and Harvard Health Policy Review, www.HHPR.org.

FEATURED FACULTY:

Ian Duncan, FSA, FIA, FCIA, MAAA
Solucia, Inc.
Author, Predictive Modeling: Understand the Black Box
Hartford, CT

Ariel Linden, DrPH, MS
President, Linden Consulting Group
Hillsboro, OR

Al Lewis
President, Disease Management Purchasing Consortium International, Inc.
Past President, Disease Management Association of America
Wellesley, MA

Thomas W. Wilson, PhD, MPH, DrPH
Principal, Trajectory Healthcare, LLC
Author, Evaluating ROI in State Disease Management Programs
Loveland, OH

Peter N. Grant, JD, Ph.D.
Partner and Co chair, Health Law Group, Davis Wright Tremaine
Editorial Board, Health Affairs
Advisory Board, Harvard Health Policy Review
Seattle, WA
(Moderator)

AUDIOCONFERENCE AGENDA:

The Audioconference agenda is set forth in Eastern Daylight Time below:


1:00 pm
Welcoming Remarks and Introduction of Faculty
Peter N. Grant, JD, PhD (Moderator)


1:05 pm

Comparing "Event-Specific Admissions" to "Total Admissions": Implications for Validity
Ariel Linden, DrPH, MS

1:20 pm

Why the Payor Community is Embracing Event-based Admission Reduction
Al Lewis


1:35 pm

Event Specific Evaluations: from the Theoretical to the Practical
Ian Duncan, FSA, FIA, FCIA, MAAA

1:50 pm

Comments on Presentations
Thomas W. Wilson, PhD, MPH, DrPH

2:05 pm

Moderator's Comments and Panel Discussion
Peter N. Grant, JD, PhD (Moderator)

2:15 pm

Questions and Comments


2:30 pm

Audioconference Adjournment

WHAT IS AN AUDIOCONFERENCE?
It is a live event that includes session handouts, an interactive question and answer period, and access for an unlimited number of participants at each call-in site. However, only one site can be offered per registration. It is impermissible for an organization to purchase one registration and to operate multiple sites through an internal telephone system. During the live Audioconference participants will be able to ask questions and make comments. The Audioconference faculty has agreed to take follow-up questions via email. Audioconferences are simple, accessible, cost effective and reach a broad audience locally.
---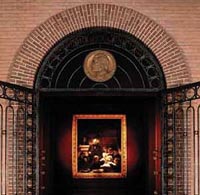 SAVE THE DATE:

THE DISEASE MANAGEMENT COLLOQUIUM
The Leading Forum on Innovations in Chronic Care and Disease Management Sponsored by Department of Health Policy, Jefferson Medical College
Cosponsored by Disease Management Association of America (DMAA) and Disease Management Journal
May 7 - 9 2007
Philadelphia, PA
---

AUDIOCONFERENCE REGISTRATION:

The Audioconference Registration Fee is $345 per Site. No limit to number of attendees per site.

Purchase the Audioconference CD-ROM for $345.

Or register for the audioconference and receive the CD-ROM for $495.

You can register online at: www.ehcca.com/commerce/audioconference/index.php?acc=regform&id_product=31

Alternatively, you can download and print the Audioconference Registration Form from the website:
www.dmaudioconferences.com/dmaudio20060907/regform.pdf.

The completed form can be faxed to 760-418-8084 or sent to:
Disease Management Office
7790 Barberry Ave.
Yucca Valley, CA USA 92284