PRESS RELEASE
Phone: 800-684-4549
Email: registration@hcconferences.com
Website: www.DMAudioconferences.com

WASHINGTON DC USA -- HEALTHCARE UPDATE NEWS SERVICE(TM) -- SEPTEMBER 26, 2006: The National Disease Management Audioconference: One on One with John E. Wennberg, MD, MPH Interviewed by David B. Nash, MD, MBA - A Discussion of the Dartmouth Report: The Care of Patients with Severe Chronic Illness: A Report on the Medicare Program is scheduled for Thursday, November 2, 2006 from 1:00 pm to 2:30 pm eastern time. The audioconference is sponsored by Health Affairs, www.HealthAffairs.org, and Harvard Health Policy Review, www.HHPR.org.

FEATURING:


John E. Wennberg, MD, MPH
Peggy Y. Thomson Chair, Evaluative Clinical Sciences
Director, Center for the Evaluative Clinical Sciences
Dartmouth Medical School
Principal Investigator and Series Editor
The Dartmouth Atlas of Health Care
Hanover, NH

INTERVIEWED BY:


David B. Nash, MD, MBA, FACP
Dr. Raymond C. and Doris N. Grandon Professor of Health Policy
and Chair of the Department, Jefferson Medical College
Thomas Jefferson University
Philadelphia, PA

COMMENTATORS:


Linda M. Magno
Director, Medicare Demonstrations Group
Centers for Medicare and Medicaid Services
Baltimore, MD
Christobel E. Selecky
Executive Chairman, LifeMasters Supported SelfCare, Inc.
Past President, Disease Management Association of America
Irvine, CA
WHAT IS AN AUDIOCONFERENCE?
It is a live event that includes session handouts, an interactive question and answer period, and access for an unlimited number of participants at each call-in site. However, only one site can be offered per registration. It is impermissible for an organization to purchase one registration and to operate multiple sites through an internal telephone system. During the live Audioconference participants will be able to ask questions and make comments. The Audioconference faculty has agreed to take follow-up questions via email. Audioconferences are simple, accessible, cost effective and reach a broad audience locally.
---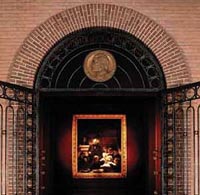 SAVE THE DATE:

THE DISEASE MANAGEMENT COLLOQUIUM
The Leading Forum on Innovations in Chronic Care and Disease Management Sponsored by Department of Health Policy, Jefferson Medical College
Cosponsored by Disease Management Association of America (DMAA) and Disease Management Journal
May 7 - 9 2007
Philadelphia, PA
---

AUDIOCONFERENCE REGISTRATION:

The Audioconference Registration Fee is $345 per Site. No limit to number of attendees per site.

Purchase the Audioconference CD-ROM for $345.

Or register for the audioconference and receive the CD-ROM for $495.

You can register online at: www.ehcca.com/commerce/audioconference/index.php?acc=regform&id_product=33

Alternatively, you can download and print the Audioconference Registration Form from the website:
www.dmaudioconferences.com/dmaudio20061102/regform.pdf.

The completed form can be faxed to 760-418-8084 or sent to:
Disease Management Office
7790 Barberry Ave.
Yucca Valley, CA USA 92284