PRESS RELEASE
Contact: Lorna Waggoner
Phone: 515-453-8247x17
Email: Lorna.Waggoner@ecfirst.com
Website: www.ecfirst.com


NEWPORT BEACH CA, USA -- HIT/HIPAA UPDATE NEWS SERVICE (TM) -- MARCH 6, 2006: ecfirst.com, home of The HIPAA Academy, specializes in delivering IT services to the health care and financial industries. The Art of Information Security is a strategic blueprint document that provides the framework to defend a digital healthcare organization.

New technologies introduce new risks. For example, today the wireless fabric and Web services are emerging as the weak links in the healthcare infrastructure. It is no less a threat than those from the Internet.

Security is only as strong as your weakest link and this work is about processes that can be followed to establish "active and passive safeguards" to protect vital corporate information assets. The Art of Information Security is a "must read" for anyone seriously involved in establishing a broad framework for the security of an organization's information infrastructure and its digital assets.

"When you talk with Pabrai about security, his energy and passion fill the room. With two decades of hands-on experience with Who's Who clients across many verticals, he is the security master," said Microland Chairman and Managing Director, Pradeep Kar.

Those who will benefit most from The Art of Information Security include compliance managers, CIOs, CTOs, implementation teams for Information Security, consultants, IT Service Providers, practitioners and allied professionals in the health care, government, social services and insurance industries who have access to sensitive records.
---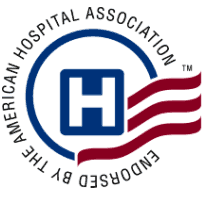 "Ali Pabrai, the security master has done it again... He has created an all-encompassing international security guidebook for all people - at any level who have interest in our most prevalent Information Technology (IT) issues to date- those focusing around security.
The Art of Information Security is a concise and straightforward tool that should be on all of the desks and shelves of all health care information technologists. It can enable better preparation for the inevitable security threats that are embarking havoc on our health care systems and businesses.
Pabrai and his organization ecfirst.com have just received the national exclusive endorsement from the American Hospital Association (AHA) for its HIPAA training and certification program. Please go to www.aha-solutions.org or www.ecfirst.com to learn more about these endorsed services."
Brian G. Lane, Vice President- TechnologyAHA Solutions - American Hospital Association
---
ABOUT UDAY ALI PABRAI, CHIEF EXECUTIVE OFFICER, ECFIRST.COM:



Pabrai is a highly sought after InfoSec and regulatory compliance (HIPAA, FISMA, SOX) expert. Based on his hands-on consulting experiences, he developed a unique security methodology, BizShieldTM: The Seven Steps to Enterprise Security. BizShieldTM today provides the framework for many healthcare security initiatives. Pabrai also established the first and highly respected healthcare transactions, privacy, and security certification program, Certified HIPAA ProfessionalTM (CHPTM) and Certified HIPAA Security SpecialistTM (CHSSTM). The CHPTM and CHSSTM programs have been attended by several agencies of the United States Armed Forces, U.S. Veterans Administration, state and county governments, hospitals, insurance companies and IT as well as legal professionals. Pabrai is a member of the U.S. FBI InfraGard.

To invite the author of The Art of Information Security to your organization for a speaking engagement, please contact Lorna Waggoner at 515-453-8247x17. To purchase The Art of Information Security, please visit www.ecfirst.com or call Rainey at 515-453-8247x18.