MARBLEHEAD, MA USA -- HEALTHCARE UPDATE NEWS SERVICE(TM) -- DECEMBER 13, 2006: Learn cutting edge strategies and tools for simultaneously meeting the needs of physicians, the hospital, and the community for ED call.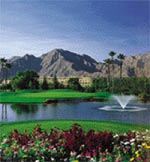 Join HCPro, Inc. on Saturday, January 13, 2007, for the Physicians, Hospitals and ED Call: Effective Solutions to Shared Problems seminar in Palm Springs, CA. During this informative program, two of the country's most effective physician leadership educators, Richard A. Sheff, MD, and Todd Sagin, MD, JD will present methods on how to bring physicians and hospital leaders together in an effort to develop new and creative approaches to the challenge of ED call.
Physician coverage of emergency department call has become one of the most contentious issues between physicians and hospitals today. "Two years ago, we weren't paying any physicians for ED call. Today we're paying $2.3 million a year, and the physicians are more unhappy now that they were two years ago!" states one hospital CEO. This in-depth seminar will lead participants through instructive presentations, interactive discussions, and small group work sessions addressing how physicians and hospitals can work together to tackle the many issues surrounding ED call today.
REGISTER NOW TO RESERVE YOUR SEAT
Attend this seminar and learn specific action steps to make your ED Call program a tool for driving the success of your organization. To register, go to www.greeley.com/seminar/4711-ET53540A.html or call 800/650-6787 and mention Source Code ET53540A.
PROGRAM AGENDA
Call Challenges: Why is this so hard today?


On call responsibilities: the legal duties

EMTALA myths and truths
EMTALA violations reporting and penalties
Handling transfers



Is ED call a solvable problem? No! Now what?

Polarity Management™: How to diagnose and manage unsolvable problems
Balancing the needs of physicians, the hospital and your community regarding ED call



How to create fairness in your ED call strategy

Strategies for limiting the "slipperiness and steepness" of the slippery slope
How to decide which physicians should be paid for call, and which should not?
Developing principles for ED call responsibilities and compensation



Compensation models

Stipends
Fee for service
"Making whole"
Activation fees
Employment
RBRVS models for ED call compensation
Deferred compensation



Compensation Implementation

Legal review
Cultivating medical staff support
Board approval
Contracting
Oversight of performance and compliance



ED Call and Privileges

How to respond to physicians dropping privileges to get out of call



ED Call for Older Physicians

Should medical staffs exempt senior physicians from call?



Additional strategies

Getting the Most Out of Your Hospitalist Program to Reduce the ED Call Burden
Sovereign immunity
Malpractice insurance coverage
RFPs and bidding



What to Do If the Hospital and Physicians Reach an Impasse Over Call


Creating Your Own Action Plan for ED Call
SPEAKERS
RICHARD A. SHEFF, MD, serves as chairman and executive director of The Greeley Company, a division of HCPro, Inc. He is a leading faculty member for The Greeley Company's national seminars and provides educational and consulting services in a wide range of areas to hospitals, physician organizations, and other healthcare entities. He has also authored numerous books on healthcare related topics, is a popular national speaker, and serves on the faculty of the American College of Physician Executives and The Governance Institute. His previous positions include VPMA, IPA president, PHO medical director, president of a corporation that owned and operated physician practices, and group practice medical director.

TODD SAGIN, MD, JD, is vice president and national medical director of The Greeley Company, a division of HCPro, Inc. He is recognized as a national expert and popular speaker on medical staff affairs and hospital leadership. Dr. Sagin consults with health systems and physician groups across the country on matters that include healthcare quality, patient safety, and physician performance improvement. His extensive clinical and executive experience includes leadership positions in community hospitals, group practices, and health systems. At Temple University Health System in Philadelphia, he served as vice president and chief medical officer and chair of the Department of Family Medicine.
WHO SHOULD ATTEND
Medical Staff Leaders
CEOs
COOs
VPMAs
CMOs

ED Chairs
Directors
Vice Presidents of Patient Care
Chief Nursing Officers
Legal Counsel and Board Members
Sign-up today to take advantage of our discounted room rate (valid until 12/19/07) and to reserve your seat.

Simply click below:
www.greeley.com/seminar/4711-ET53540A.html or call 800/650-6787 and mention Source Code ET53540A.