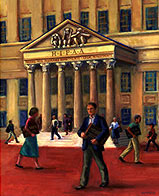 PRESS RELEASE:
Call for Presentation Proposals for the Thirteenth National HIPAA Summit, September 24 - 27, 2006, in Washington, DC
The Leading Forum on Healthcare EDI, Privacy, Confidentiality, Data Security and HIPAA Compliance
Collocate with Third National HIT Summit
Featuring Certified Information Privacy Professional (CIPP), Certified Professional in Electronic Health Records (CPEHR) and Certified Professional in Health Information Technology (CPHIT)
September 24 - 27, 2006, at the Washington DC Renaissance Hotel, Washington, DC
PRESS RELEASE
Phone: 800-684-4549
Email: registration@hcconferences.com
Website: www.HIPAASummit.com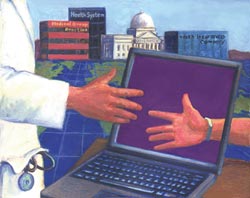 WASHINGTON DC USA -- HEALTHCARE UPDATE NEWS SERVICE (TM) -- JUNE 1, 2006: The Thirteenth National HIPAA Summit, www.HIPAASummit.com, which will be held at the Hyatt Regency on Capitol Hill on September 24 - 27, 2006 in Washington, DC, announced today a Call for Presentation Proposals. The Summit will be collocated with the Third Health Information Technology Summit, www.HITSummit.com. The HIPAA Summit is sponsored by over 50 major associations and publications.

HIPAA SUMMIT PRESENTATION PROPOSALS:
Individuals interested in making presentation proposals for the Thirteenth National HIPAA Summit may submit a proposal by clicking here.
To assure consideration, presentation proposals should be submitted by Friday, June 16, 2006.
HIPAA SUMMIT CO CHAIRS:
William R. Braithwaite, MD, Ph.D.
"Doctor HIPAA", Senior Vice President and Chief Medical Officer, eHealth Initiative, Former Senior Advisor on Health Information Policy, Department of Health and Human Services, Washington, DC

Alan S. Goldberg, JD, LLM
Partner, Goulston & Storrs, Adjunct Professor of Law, University of Maryland School of Law and Suffolk University Law School and Past President, American Health Lawyers Association, Washington, DC

Steven S. Lazarus, Ph.D., FHIMSS
President, Boundary Information Group and Past Chair, WEDI, Denver, CO

John C. Parmigiani
President, John C. Parmigiani and Associates, LLC, Former Director of Enterprise Standards, HCFA, Ellicott City, MD

CPEHR AND CPHIT TRAINING AND EXAMINATION OFFERED AT HIT SUMMIT:

The HIPAA Summit will offer Health IT Certification, www.HealthITCertification.com, Certified Professional in Electronic Health Records (CPEHR) and Certified Professional in Health Information Technology (CPHIT) training and the CPEHR and CPHIT certification examinations.

CIPP TRAINING AND EXAMINATION OFFERED AT HIPAA SUMMIT:

The HIPAA Summit will offer International Association of Privacy Professional, www.PrivacyAssociation.org, Certified Information Privacy Professional (CIPP) training and the CIPP certification examination.

CISSP EXAMINATIONS OFFERED AT HIPAA SUMMIT:

The HIPAA Summit will offer the Certified Information Systems Security Professional (CISSP(r)) examination.

EXHIBIT & SPONSORSHIP INFORMATION:

For sponsorship and exhibit information contact Joni Lipson, Exhibit Manager, 215-599-6626 phone, 215-545-8107 fax, joni.lipson@rmpinc.com.

REGISTRATION INFORMATION:

For further registration information, go to www.HIPAASummit.com, call 800-684-4549, email registration@hcconferences.com or write:
HIPAA Summit Office
7790 Barberry Ave.
Yucca Valley, CA USA 92284