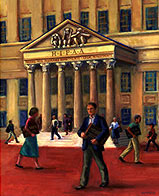 PRESS RELEASE:
Thirteenth National HIPAA Summit, September 24 - 27, 2006, Presents In-Depth HIPAA Compliance Strategies
The Leading Forum on Healthcare EDI, Privacy, Confidentiality, Data Security and HIPAA Compliance
Collocate with Third National HIT Summit
Featuring Certified Information Privacy Professional (CIPP), Certified Professional in Electronic Health Records (CPEHR) and Certified Professional in Health Information Technology (CPHIT)
September 24 - 27, 2006, at the Washington DC Renaissance Hotel, Washington, DC
PRESS RELEASE
Phone: 800-684-4549
Email: registration@hcconferences.com
Website: www.HIPAASummit.com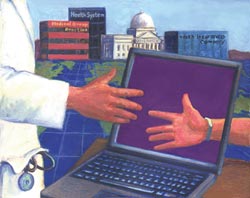 WASHINGTON DC USA -- HIT/HIPAA UPDATE NEWS SERVICE (TM) -- JUNE 23, 2006: The Thirteenth National HIPAA Summit, www.HIPAASummit.com, which will be held at the Hyatt Regency on Capitol Hill on September 24 - 27, 2006 in Washington, DC, announced today many of the topics that will be addressed. The Summit will be collocated with the Third Health Information Technology Summit, www.HITSummit.com. The HIPAA Summit is sponsored by over 50 major associations and publications.

HIPAA SUMMIT FEATURED SPECIAL SESSIONS:
WEDI Preconference Symposium: Security and Privacy Issues in Electronic Health Records Acquisition and Implementation
Keynote Address: Assessment of HIPAA Implementation and Compliance and the Implications of New Legislation
HIPAA Years In Review - What a Short, Strange Trip It's Been
Transactions and Code Sets and the National Provider Identifier (NPI)
Live Roundtable Report from the X12
Advanced Strategies for NPI Implementation Compliance
ICD-10-CM and ICD-10-PCS Update
HIPAA Transactions - The Next Generations
On the Road to Interoperability: CORE Phase I Rules Certification Testing
The Office for Civil Rights and Health Care Privacy
HIPAA Privacy: A Three Year Look Back
An Overview of State Privacy Laws and Preemption Issues Under HIPAA
Data Breach Prevention 101 and Lessons Learned
Responding to Your Worse Security Breach Nightmare: When Patient Information is Stolen
HIPAA and Identity Theft
How the Heck did this Happen?? Simple Security Mistakes that Can Lead to Disaster
How to Respond to a Data Breach - It's not just about HIPAA Anymore
Computer Forensics as a Part of a Security Incident Response Program
Automating Security Management: Are we There Yet?
Secure Transmission Workshop
Achieving HIPAA Security Compliance in a Non-Acute Care Environment
HIPAA, Providers and Health Plans: What Does Your Provider Agreement Say?
HIPAA and JCAHO Requirements Compared and Contrasted
Mind Your Own Business...Associates: Conducting BAA Audits
Privacy and Security in a Federated Research Network
Post-HIPAA Implementation of Employee Wellness Programs: Practical Tips and Pitfalls
How to Conduct an Investigation and Use the Results for Continual Process Improvement
Achieving Continuous HIPAA Compliance - Tips & Tricks
HIPAA LIVE! From Plan to Breach To Investigation to Resolution
Digital Evidence Handling: Chain of Custody
Close Encounters of the Data Kind: Data Capture from the Actual Medical Record to Validate Accuracy in Reporting
Responding to Government Subpoenas and other Official Inquiries under HIPAA
Privacy and Security Enforcement: An In-Depth Exploration of Federal Civil Enforcement
Privacy and Security Enforcement: An In-Depth Exploration of Federal Criminal Enforcement
Building Statewide Implementation Strategies for Successful Health Information Exchange (HIE) Implementation
Managing Patient Authorization in Regional Health Information Organizations
Realizing the National Health IT Strategy through the Adoption of a Standardized Digital Identity Solution
HIPAA SUMMIT CO CHAIRS:
William R. Braithwaite, MD, Ph.D.
"Doctor HIPAA", Senior Vice President and Chief Medical Officer, eHealth Initiative, Former Senior Advisor on Health Information Policy, Department of Health and Human Services, Washington, DC

Alan S. Goldberg, JD, LLM
Partner, Goulston & Storrs, Adjunct Professor of Law, University of Maryland School of Law and Suffolk University Law School and Past President, American Health Lawyers Association, Washington, DC

Steven S. Lazarus, Ph.D., FHIMSS
President, Boundary Information Group and Past Chair, WEDI, Denver, CO

John C. Parmigiani
Senior Vice President for Consulting Services, QuickCompliance, Inc., Former Director of Enterprise Standards, HCFA, Ellicott City, MD

CPEHR AND CPHIT TRAINING AND EXAMINATION OFFERED AT HIT SUMMIT:

The HIPAA Summit will offer Health IT Certification, www.HealthITCertification.com, Certified Professional in Electronic Health Records (CPEHR) and Certified Professional in Health Information Technology (CPHIT) training and the CPEHR and CPHIT certification examinations.

CIPP TRAINING AND EXAMINATION OFFERED AT HIPAA SUMMIT:

The HIPAA Summit will offer International Association of Privacy Professional, www.PrivacyAssociation.org, Certified Information Privacy Professional (CIPP) training and the CIPP certification examination.

CISSP EXAMINATIONS OFFERED AT HIPAA SUMMIT:

The HIPAA Summit will offer the Certified Information Systems Security Professional (CISSP(r)) examination.

EXHIBIT & SPONSORSHIP INFORMATION:

For sponsorship and exhibit information contact Joni Lipson, Exhibit Manager, 215-599-6626 phone, 215-545-8107 fax, joni.lipson@rmpinc.com.

REGISTRATION INFORMATION:

For further registration information, go to www.HIPAASummit.com, call 800-684-4549, email registration@hcconferences.com or write:
HIPAA Summit Office
7790 Barberry Ave.
Yucca Valley, CA USA 92284