Consortium to Establish Elliot M. Stone Memorial Fund
Supporting Research on Uses for Health Information

WALTHAM MA, USA -- HEALTHCARE UPDATE NEWS SERVICE(TM) -- APRIL 18, 2006: The Massachusetts Health Data Consortium will announce the formation of a memorial fund supporting health information research at its 28th Annual Meeting and Conference on April 28, 2006.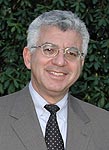 The Eliot M. Stone Memorial Fund honors the contributions of the Consortium's former executive director and CEO, who, until his death in April 2005, was a nationally recognized leader in promoting collaborative health care information partnerships.
The Stone Memorial Fund will support the work of promising graduate students researching the uses of health information.
"Elliot's visionary approach to improving health care through collaboration, collegiality, and the use of objective data has had a profound effect on the health care environment in Massachusetts and across the country," said Consortium Chairman Gordon C. Vineyard, MD. "The Stone Memorial Fund will honor Elliot while advancing the cause that was at the heart of his professional life."
The theme of the April 28 conference is "Community Clinical Connectivity." It will address technology solutions for delivering up-to-date clinical information to a broad range of health care settings through case studies and panel discussions.
A highlight of the day will be the first Elliot M. Stone Memorial Lecture, presented by John Glaser, PhD, Vice President and CIO of Partners HealthCare System. His topic is "Concepts for Building Inter-Organizational Systems in Health Care: Lessons from other Industries." Glaser's talk will explore what lessons can be learned from regional and national data exchanges in industries other than health care.
The conference takes place from 8 a.m. to 3:30 p.m. Friday, April 28, 2006, at the Marriott Hotel, Routes 128 and 3A (One Mall Road), Burlington, Mass.
CONTACT:
Massachusetts Health Data Consortium
460 Totten Pond Road, Suite 385
Waltham, MA 02451
Phone: 781-890-6040
Fax: 781-768-2510