Can ACOs Survive the Complicated New Landscape in Medicare Risk?
Roji Health Intelligence | July 25, 2019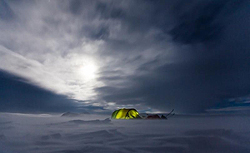 What a difference a year makes. In Spring 2018, many Accountable Care Organizations (ACOs) pondered a walkout over Medicare plans that included downside risk in ACO financials. Nonetheless, CMS finalized its plans to make provider risk a reality for all ACOs in its Pathways to Success overhaul of the Medicare Shared Savings Program (MSSP)...READ MORE
Successful Medicare ACOs engage physicians, patients, federal report finds
ModernHealthcare | July 24, 2019
Accountable care organizations participating in the Medicare Shared Savings Program have only modestly lowered the program's spending overall. They saved the program about $314 million in 2017, which is a fraction of Medicare's total spending of nearly $706 billion that year. But certain ACOs have done better than their peers. These high-performers that have both reduced Medicare spending while still providing high-quality healthcare have a few things in common...READ MORE
Choppy Waters Ahead: Are CMS Officials Unnecessarily Alienating ACO Leaders Now?
Healthcare Innovation | July 22, 2019
Once again on last Thursday, July 19, we were witnesses to the ongoing debate over how well ACOs (accountable care organizations) participating in the MSSP (Medicare Shared Savings Program) program are doing. And it was and is a debate of interest and of importance. How full is that glass? It absolutely depends on one's perspective-and perhaps also, one's interests and incentives...READ MORE
Factors ACOs Must Consider as They Transition from CMS's Medicare Shared Savings Program to Pathways to Success
HealthEC | July 24, 2019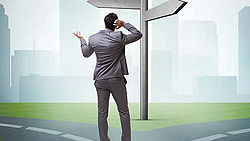 ACOs have big decisions to make regarding CMS's Pathways to Success value-based initiative. With new rules dictating how long they can stay in the Shared Savings track before moving towards a risk arrangement, eligible ACOs must now determine...READ MORE