Join the Alliance for Health Policy on November 6, 2019 for the 2019 Solving for Health Signature Series summit on Navigating the Frontiers of Value and Innovation.

Along with multiple efforts to define and achieve value-based care across the public and private sectors, unprecedented innovations in technology and medicine are continuously being introduced that challenge current paradigms for health care financing and delivery. During this summit, keynote speakers and panel experts will explore the latest advancements and the remaining challenges in the health care value and innovation space as well as policy solutions to support groundbreaking initiatives.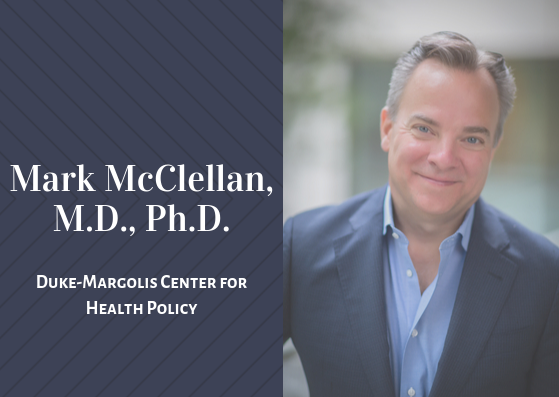 We are delighted to announce that our first session will be a keynote by Mark McClellan, M.D., Ph.D.

Mark McClellan, M.D., Ph.D., is director and Robert J. Margolis, M.D., Professor of Business, Medicine and Health Policy at the Margolis Center for Health Policy at Duke University. He is a physician-economist who focuses on quality and value in health care, including payment reform, real-world evidence and more effective drug and device innovation. He is former administrator of the Centers for Medicare & Medicaid Services and former commissioner of the U.S. Food and Drug Administration, where he developed and implemented major reforms in health policy. He is an independent director on the boards of Johnson & Johnson, Cigna, Alignment Health Care, and Seer, and is co-chair of the Accountable Care Learning Collaborative and the Guiding Committee for the Health Care Payment Learning and Action Network.

Click the button below to see an agenda for the upcoming summit. Panels and speakers will be continuously updated.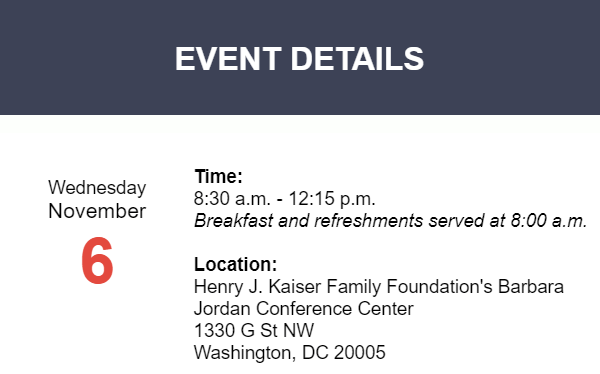 If you have not yet registered, please use the button below: