SEE YOU TOMORROW AT OUR VIRTUAL SUMMIT:
Are Disruptive Purchasing Strategies Becoming the New Normal?
PRESS RELEASE
Contact: Lea Tessitore
Phone: (518)-265-4076
Email: ltessitore@catalyze.org
Website: https://www.catalyze.org/events/
BERKELEY, CA USA -- EMPLOYEE BENEFIT UPDATE NEWS SERVICE™ -- AUGUST 26, 2019: CPR's "Virtual Summit: Are Disruptive Health Care Purchasing Strategies Becoming the New Normal?" will take place August 27 @ 1:30 PM - 4:30 PM Eastern.
JOIN US FOR OUR VIRTUAL ONLINE SUMMIT FEATURING
A virtually in-person experience!
Hosted on a Webex platform, CPR virtual summits are designed to mimic the feel of a national conference. Attendees will be able to see each speaker over video, as well as listen to and watch their slide presentations.

Interact with the speakers!
Audience members can jump into the conversation at any time by asking questions via the Q&A box.
Haven't registered yet? There's still time!
Click below to claim your seat.

AGENDA
1:30 pm ET / 10:30 am PT / 12:30 pm CT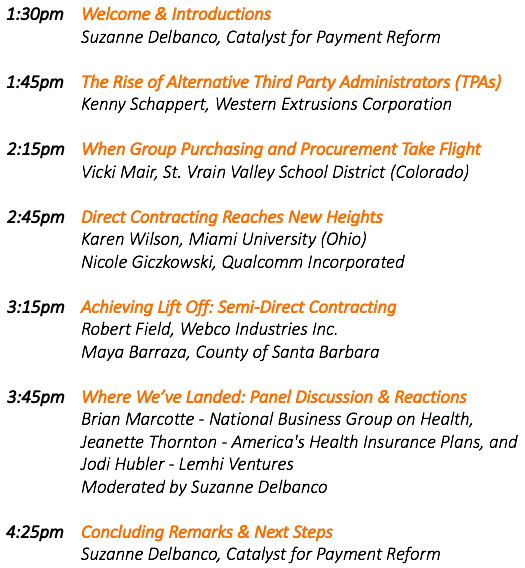 THANK YOU TO OUR EVENT SPONSOR: