Please Join NEHI on December 4th for The Next Generation of Value-Based Arrangements: What Are the Stakes for Patients?
CONTACT: Amanda Mehlman
Email: amehlman@nehi.net
Phone: 617-225-0857
Website: www.nehi.net/
WASHINGTON DC USA -- HEALTHCARE UPDATE NEWS SERVICE™ -- NOVEMBER 21, 2019: On December 4th in Washington, D.C., please join us as NEHI convenes leading payers, biopharmaceutical manufacturers, and patient advocates on Capitol Hill to consider "The Next Generation of Value-Based Arrangements: What Are the Stakes for Patients?"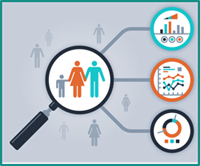 Value-based arrangements are an emerging payment model under which payers or pharmaceutical benefit managers and biopharmaceutical manufacturers agree to specific terms that tie payment to results, based on a drug's actual impact on patients in real world medical practice.

While perspectives differ on the benefits and challenges to expanding value-based agreements, many analysts believe a new generation of value-based arrangements will play an essential role in any national strategy on coverage and payment of drugs. As health care leaders and policy makers explore the next generation of value-based arrangements, it is critical to examine what is at stake for patients and bring the patient perspective to these discussions. Join us as we explore key questions:
What do patients have to gain or lose from a new generation of value-based arrangements?
How should a "next generation" of value-based arrangements address patient needs, preferences and values?
How can we make next generation value-based arrangements truly patient-focused?

PANELISTS INCLUDE:
Jim Clement, Coeus Consulting Group, former VBA lead - Aetna
Mitch DeKoven, Senior Principal - Health Economics and Outcomes Research, Real-World Evidence Solution, IQVIA
Molly Guthrie, Director of Public Policy and Advocacy, Susan G. Komen
Erin Huntington, Senior Director - PRA Strategy and Marketing, Eli Lilly & Company
Annie Kennedy, Chief of Policy and Advocacy, EveryLife Foundation
Rebecca Kirch, Executive Vice President of Health Care Quality and Value, National Patient Advocate Foundation
Eric Klein, Senior Director, Oncology - Global Patient Outcomes and RWE, Eli Lilly & Company
Ira Klein, Senior Director of Quality, Strategic Customer Group, Janssen/Johnson & Johnson
Lynn Neilson, Program Administrator, Value-Based Pharmacy Initiatives, UPMC Center for High-Value Health Care
Kristen Santiago, Senior Director, Public Policy Initiatives, LUNGevity
Bethanie Stein, Vice President of Strategic Contracting, Humana


WHEN:
Wednesday, December 4, 2019
1:00-5:00pm
WHERE:
Top of the Hill Banquet & Conference Center, Ballroom
1 Constitution Avenue Northeast, Washington, DC 20002
For more information, contact Tom Hubbard at thubbard@nehi.net.