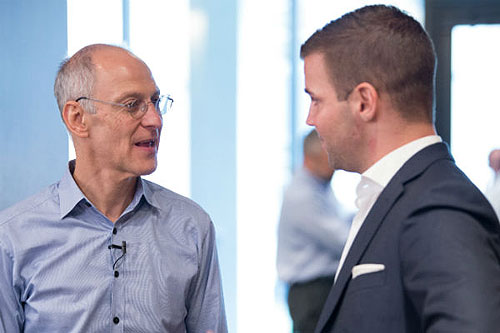 PHILADELPHIA, PA USA -- HEALTHCARE UPDATE NEWS SERVICE™ -- MAY 17, 2019: Register now for Transformation of Health Care in the Real World, an 8-week online course taught by Ezekiel J. Emanuel, MD, PhD and other experts.

Explore leading health care industry examples of how transformative practices have been successfully instituted and learn how to incorporate them into your workplace.
Dates: June 4 to July 15 (structured content) + 2 weeks to complete
Format: Online with videos, readings, discussion and more
Who: Designed for working professionals
Curious about more online Professional Development courses in Health Care Innovation from the University of Pennsylvania? Health Economics starts on August 6.

If you have questions, please contact Caitlin O'Neill at caoneill@upenn.edu or 215-746-3971.