SEATTLE, WA USA -- HEALTHCARE UPDATE NEWS SERVICE™ -- MAY 21, 2019: The HIPAA Summit, www.HIPAASummit.com, is pleased to offer you the opportunity to license Prof Dan Solove's TeachPrivacy Online HIPAA Workforce Training for a 10% discount if you use the discount code "HIPAA-Summit-Discount". For more information and to register, go to https://teachprivacy.com/hipaa-training-hipaa-summit-promo/.
WHY HIPAA WORKFROCE TRAINING IS RELEVANT NOW MORE THAN EVER
Both the HIPAA Privacy Rule and the HIPAA Security Rule have training requirements. The HIPAA Privacy Rule training requirement is at 45 CFR § 164.530(b)(1). The HIPAA Security Rule training requirement is an administrative safeguard at 45 CFR § 164.308(a)(5). HIPAA requires that both covered entities and business associates provide HIPAA training to members of their workforce who handle PHI. This means that even small physician's offices need to train their personnel on HIPAA. Doctors need to be trained. Nurses need to be trained. Business associates -- and any of their subcontractors -- must have training. Basically, anyone who comes into contact with protected health information (PHI) must be trained.

There can be severe consequences for inadequate HIPAA training...
First, HHS can issue a penalty of up to $1.5 million per provision of HIPAA violated. Suppose an organization has a data breach. OCR investigates. Training, risk analysis, and documentation are low hanging fruit to OCR -- they are easy things to point to whenever there's an incident. In most cases, some aspect of the breach involved human error, and if there was inadequate training, it is easy for OCR to tell the story that better training might have prevented the breach. The bottom line: Inadequate training = bigger fine!
Second, state attorneys general can enforce HIPAA too. Some state laws require training in HIPAA -- you can be fined under Texas law up to $1.5 million for failing to follow HIPAA's training requirement!
Third, because most privacy and security incidents involve human mistakes, training can reduce the risk of having such incidents. Incidents are very costly in terms of time, money, and reputation. Each member of the workforce is a risk. The more workforce members who are more careful, the lower the overall risk will be.
Fourth, inadequate training can be flagged in a HIPAA audit if an organization is audited.
Fifth, certain HIPAA violations can lead to civil or criminal penalties for employees. Employees might receive discipline at the organization, including termination. If they weren't trained, that could cause a greater risk of litigation in the event of such termination. Doctors and nurses could be charged with ethical violations and might risk sanction or loss of license.
60+ ONLINE HIPAA TRAINING TOPICS FOR THE WORKFORCE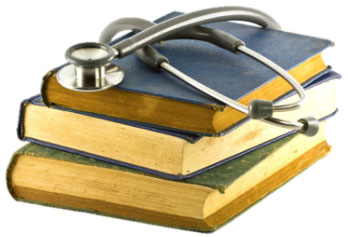 Topics include:
HIPAA Privacy Training for Covered Entities
HIPAA Privacy Training for Business Associates
HIPAA Security Awareness Training
Online Social Media Training for Healthcare
HIPAA Privacy and Security Training Short Topic Courses
Research and De-Identification
GENUINE EXPERTISE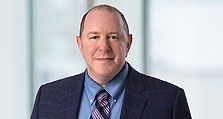 Professor Daniel J. Solove is a law professor at George Washington University Law School. An internationally-renowned expert on privacy and security law, Professor Solove has taught privacy law every year since 2000, has published 10 books and more than 50 articles, including the leading textbook on information privacy law as well as a reference book on the subject. Professor Solove has delivered lectures around the world, including keynoting a conference organized by the U.S. Department of Health and Human Services (HHS). His LinkedIn blog has more than 1 million followers. Click here for more information about Professor Solove.
ANNUAL HIPAA TRAINING IN DIFFERENT LENGTHS AND STYLES
We have different comprehensive annual HIPAA privacy training and HIPAA security modules depending upon whether an entity is a covered entity or business associate. We have online HIPAA training courses to cover the material at different lengths. We also have modules in a variety of styles.

MICRO LEARNING

We have short modules (most 5 minutes or less) designed for on-demand or periodic training on key HIPAA requirements. People often learn best with short lessons when they need them. You can build an entire library of topics to use in online HIPAA training for employees. We have so many to choose from.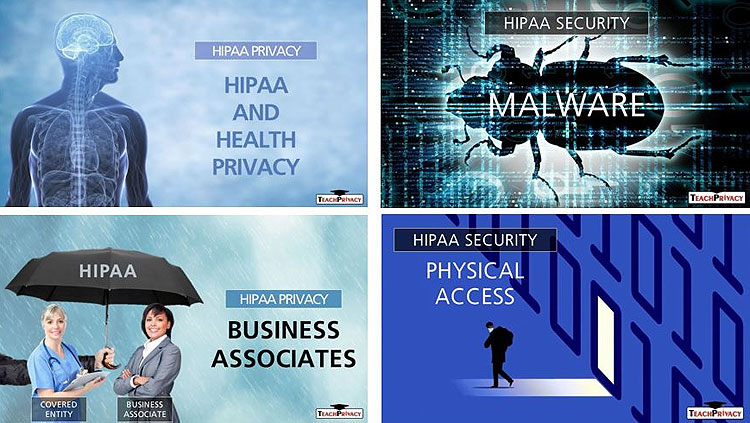 FOR MORE INFORMATION AND TO REGISTER

Go to https://teachprivacy.com/hipaa-training-hipaa-summit-promo/.