Network for Excellence in Health Innovation (NEHI) Kicks Off Its Vaccine Summit Series Tomorrow!
REMINDER: NEHI's Vaccine Summit: Looming Challenges of COVID-19 Immunization: Messaging and Communications is tomorrow (8/27) at 1:00pm EST.

ATTN: Due to issues with a prior zoom link, NEHI requests that you re-register, which will provide you access to a new link. Thank you!
CONTACT:

Sanja Mutabdzija
Email: sanjam@nehi.net
Phone: 617-902-2108
Website: www.nehi.net/
BOSTON, MA USA -- AUGUST 26, 2020: The world is coming together to develop safe and effective vaccines to protect against COVID-19. But, these vaccines will only aid in ending the pandemic if people agree to get immunized. A recent survey of over 19,000 individuals in all 50 states indicates significant disparities by geography and race regarding individuals' willingness to accept COVID-19 vaccinations, with likely levels of vaccination falling below those that experts say are necessary to bring the pandemic under control. With the increasing politicization of issues surrounding COVID-19, clear, coordinated, and credible messaging will be critical to ensuring high levels of vaccine acceptance. Strategic communication efforts must specifically address the concerns of Black communities who have been disproportionately affected by the disease. The complex planning involved must begin now, ahead of the release of an approved vaccine.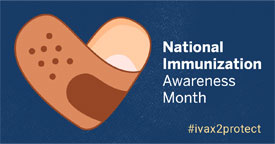 On Thursday, August 27th from 1-3pm EST, as part of National Immunization Awareness month, please join NEHI as we kick-off our Vaccine Summit series with experts in vaccine policy, practice and communications to address the messaging and coordination challenges associated with uptake of COVID-19 vaccines.

Our keynote speaker, Dr. Paul Offit, will draw on his experience to provide an overview of the challenges. We will then discuss the issues involved in developing effective messages and identifying trusted communication channels with the imperative of reaching vaccine hesitant populations. We will also examine how to ensure much needed coordination across federal, state, and local levels to ensure transparent communications and effectively confront the ongoing spread of vaccine misinformation.