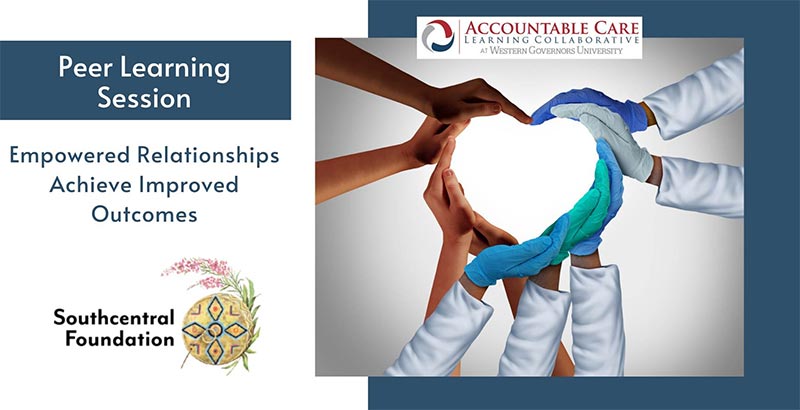 Accountable Care Learning Collaborative (ACLC) Complimentary Webinar: Empowered Relationships Achieve Improved Quality Outcomes, featuring Southcentral Foundation

FEATURED FACULTY



Karen McIntire
Director of Human Resources, Southcentral Foundation, Anchorage, Alaska


Steven Tierney, MD
Medical Director of Quality Improvement and Chief Medical Informatics Officer, Southcentral Foundation, Anchorage, Alaska

WASHINGTON, DC USA -- HEALTHCARE UPDATE NEWS SERVICE™ -- OCTOBER 15, 2021: Twice recognized for excellence as a Malcolm Baldrige National Quality Award winner, Southcentral Foundation employs a "relationship-based, customer-owned" approach that is the hallmark of their acclaimed Nuka System of Care, which has been studied and replicated around the world and is strongly aligned with the principles of value-based care. Join the Accountable Care Learning Collaborative on October 18 in a peer learning session to learn more. https://www.accountablecarelc.org/oct-18-pls.

FOR E-MAIL ADDRESS CHANGE, ADD OR DELETE REQUESTS:

For changes or additions, please email your request to: listmgrbm@HealthCareUpdateNewsService.com.

For removal of your e-mail address, please click the "SafeUnsubscribe" link located in the footer of this message below to automatically remove your address from the list.