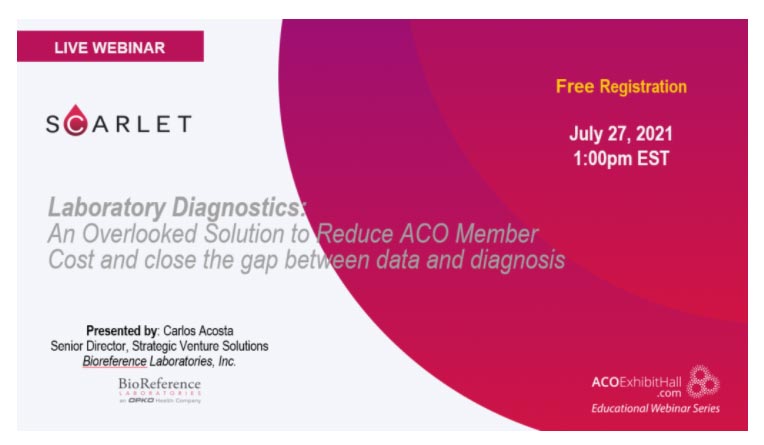 WASHINGTON, DC USA -- HEALTHCARE UPDATE NEWS SERVICE™ -- JULY 22, 2021: Scarlet Health is an in-home, fully integrated digital platform providing access to on-demand specimen collection services. Backed by BioReference's national presence and infrastructure, with laboratory facilities and professionals across the country, Scarlet delivers an innovative, flexible, mobile alternative to traditional patient service centers or other draw locations when phlebotomy and other specimen collection services are needed.


FEATURING


Carlos Acosta
Senior Director, BioReference Laboratories, Miami, FL
Register today! Looking forward to having you join us!
FOR E-MAIL ADDRESS CHANGE, ADD OR DELETE REQUESTS:

For changes or additions, please email your request to: listmgrbm@HealthCareUpdateNewsService.com.

For removal of your e-mail address, please click the "SafeUnsubscribe" link located in the footer of this message below to automatically remove your address from the list.