Virtual 5th Annual #ConV2X 2021: Driving Telehealth and Virtual Care Innovations Post Pandemic Features Advancing Holistic Quality of Care in the Home

Virtual Online Video Event Live and Archived
Co-produced by GHC, LLC and Partners in Digital Health
Media Partners: Blockchain in Healthcare Today, Harvard Health Policy Review, Health Affairs, and Telehealth and Medicine Today
November 9-11, 2021
Visit Web Site for more info

PRESS RELEASE
Contact: Tory Cenaj
Phone: 203-243-3063
Email: t.cenaj@partnersindigitalhealth.com


PRESENTATION PROPOSALS
Click Here to make a presentation proposal.



FEATURING ADVANCING HOLISTIC QUALITY CARE IN THE HOME BY

Krista Drobac, MPP
Executive Director, Alliance for Connected Care; Founder, Moving Health Home; Co-Chair, Aligning for Health, Washington, DC

Travis Messina, MBA
Chief Executive Officer, Contessa Health; Former Chief Investment Officer, Martin Ventures, Nashville, TN

Mark Prather MD, MBA
Chief Executive Officer, DispatchHealth; Former President, US Acute Care Solutions, Denver, CO

Dan Savitt, MS, MBA
President and CEO, Visiting Nurse Service of New York; Former Vice President/CFO, Optum, New York, NY
STAMFORD, CT USA -- HEALTHCARE UPDATE NEWS SERVICE -- APRIL 27, 2021: Partners in Digital Health and Global Health Care (GHC) jointly announced today the 2021 live dates for the Virtual ConVerge2Xcelerate (#ConV2X), www.conv2xsymposium.com, will be November 9 - 11, 2021. The 5th annual symposium will present three consecutive days focusing on policy and regulation, telehealth, digital and virtual health and blockchain and edge technologies, focusing on the theme "Telehealth & Technology Driving a Blueprint for a New Digital Health Era."

The ConV2X Symposium serves as the premier destination and community for healthcare and innovation leadership and pioneers and leading healthcare providers and plans to build knowledge and consensus toward new and cost effective paths forward through real world evidence, strategy, research, trends. The event will have multiple track sessions featuring top global thought leaders, innovation and breakthrough technology providers who will offer inspiration, guidance and real-world solutions to help regulators, health systems and global health citizens make informed decisions to successfully navigate a new digital health era.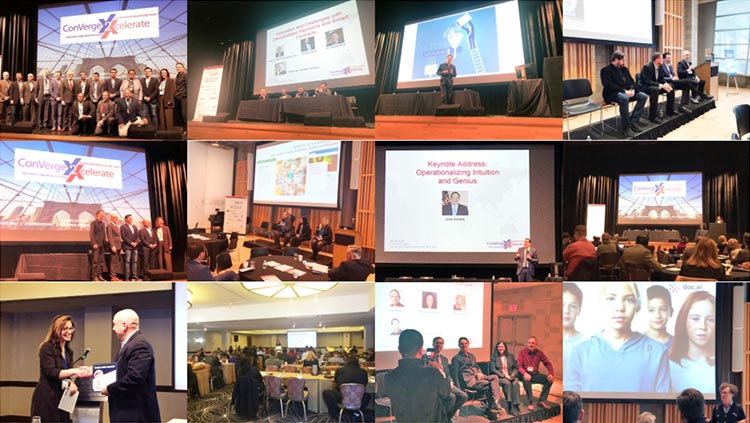 AGENDA
Day I - Regulation and Policy for Virtual Care
Day II - Successful Implementation and Case Use of Telehealth and Virtual Care Innovations
Day III - The Emerging Role and Global Health Implementations of AI, Cloud, Blockchain and DLT
MEDIA PARTNERS
FOR E-MAIL ADDRESS CHANGE, ADD OR DELETE REQUESTS:

For changes or additions, please email your request to: listmgr@EmployeeBenefitUpdateNewsService.com.

For removal of your e-mail address, please click the "SafeUnsubscribe" link located in the footer of this message below to automatically remove your address from the list.