STAMFORD, CT USA -- HEALTHCARE UPDATE NEWS SERVICE -- AUGUST 16, 2021: The acclaimed health-tech modernization symposium catalyzing global C-suite market executives invites you to amplify thought leadership, authority and reputation across channels around the world with an audience that champions transformation and modernization of health systems for interoperable access, security, and low-cost solution to enhance patient & provider outcomes and satisfaction!
GRANTOR AND SPONSOR OPPOTUNITIES
For unique & affordable exposure at this premium event ConV2X 2021 offers a terrific :30 commercial spot placed in-between sessions and rotated throughout the three-day virtual event – repeat exposure!

Regularly priced at $2.5K, audiences can experience your company or product message, description or demo - at a reduced price - check the site here!

Submit your MP4 commercial video today!

View grantor packages at https://conv2xsymposium.com/exhibitor-grantor-packages/.
FOR MORE INFORMATION CONTACT
Contact our Exhibitor and Grantor Office at exhibits@hcconferences.com or call (206) 244-4861 for Exhibitor/Grantor Benefit Selection & customized packages. For a ConV2X Prospectus email: info@partnerindigitalhealth.com or exhibits@hcconferences.com.

We look forward to working with you to create a sponsorship arrangement that best serves your needs and helps you secure prospective project connections! Please don't hesitate to reach out with questions or feedback about ConV2X 2021. Ask about the blockchain academic track too!
ORGANIZATIONS SPEAKING AT ConV2X 2021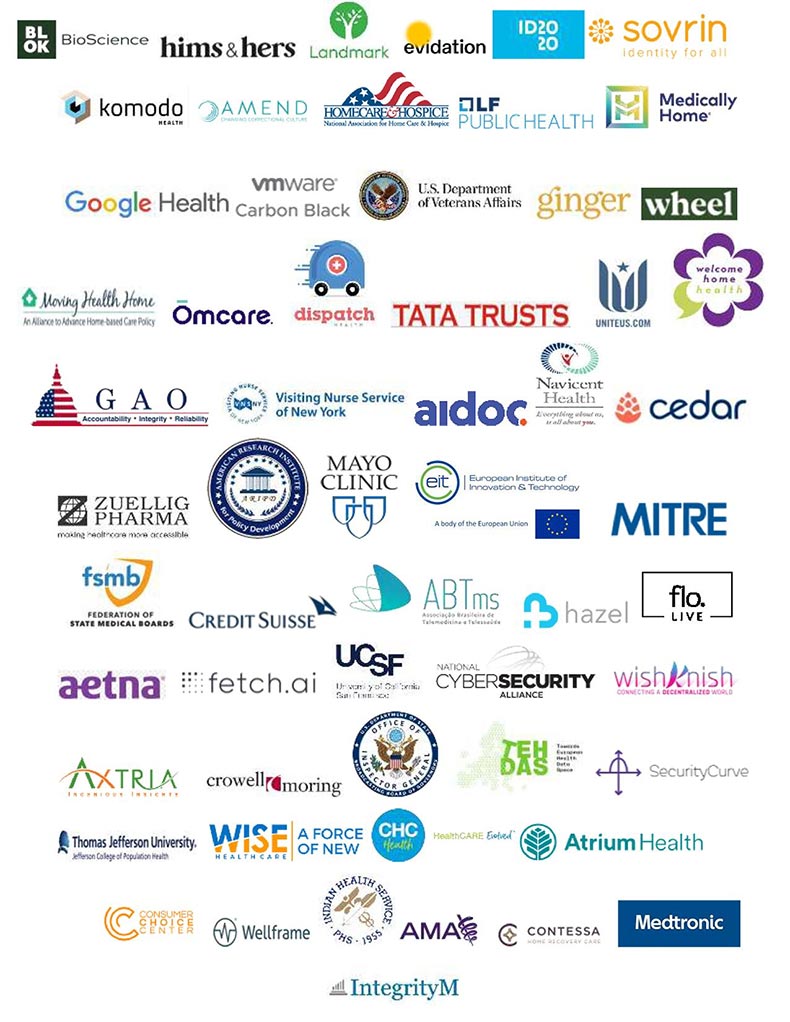 ConV2X 2020 SURVEY RESULTS
How Would You Rate the Overall Content? 4.66 (out of 5)
How Would You Rate the Speakers as a whole? 4.69 (out of 5)
How Would You Rate Customer Services? 4.63 (out of 5)
Do You Prefer Remote Conferences to Live? 75% Yes
How Much of the Program Did You Watch? 76%
Did you like commercials placed in between sessions? 90% Yes
Do You Plan to Attend Next Year? 92% Yes
REGISTRATION BREAKDOWN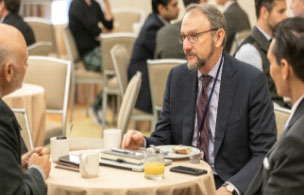 Sub-Total
Speakers
Total
954
76
1030

Demographics
USA
Worldwide
647
307
AUDIENCE
Enterprise
Consultants
Hospital, payor, physician
University
Bio / Pharma
Students
NGO
Government
24.00%
20.80%
22.00%
13.80%
6.00%
5.60%
4.00%
3.00%


FOR E-MAIL ADDRESS CHANGE, ADD OR DELETE REQUESTS:

For changes or additions, please email your request to: listmgr@HealthcareUpdateNewsService.com.

For removal of your e-mail address, please click the "SafeUnsubscribe" link located in the footer of this message below to automatically remove your address from the list.