PRESS RELEASE
Contact: Nataleigh Cromwell
For: Get the Medications Right™ Institute
Phone: 703.394.5397
Email: ncromwell@health2resources.com


TYSONS CORNER, VA USA -- HEALTHCARE UPDATE NEWS SERVICE™ -- SEPTEMBER 10, 2021: Check out our September GTMRx Learning Network events!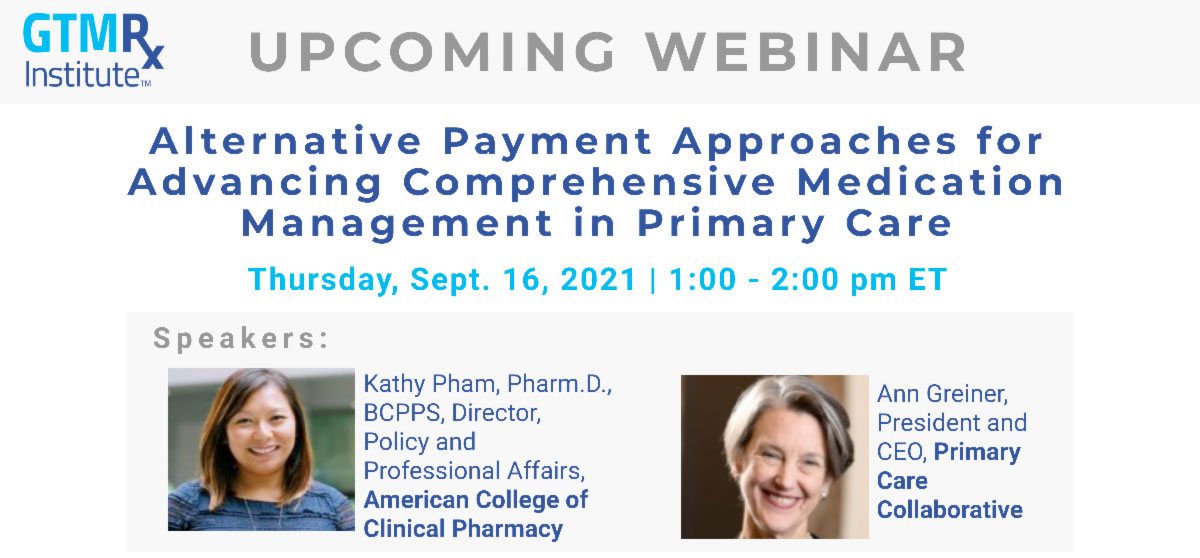 This webinar will showcase how inter-professional teams can optimize medication use and advance comprehensive medication management in practice by understanding the opportunities in evolving value-based payment models. Learn more here.

"The increasing prevalence of complex, chronic conditions has profound implications on the growing demand and cost of health care. The Center for Medicare and Medicaid Innovation is testing data-driven approaches to care delivery and payment that are drawn from innovative practices of health care providers and other partners in the health care community. The shift from fee-for-service to value-based care and performance-based payment places increased priority on improved outcomes at lower costs." - Kathy Pham, PharmD

Read supporting article published in Pharmacy Practice: Alternative payment approaches for advancing comprehensive medication management in primary care.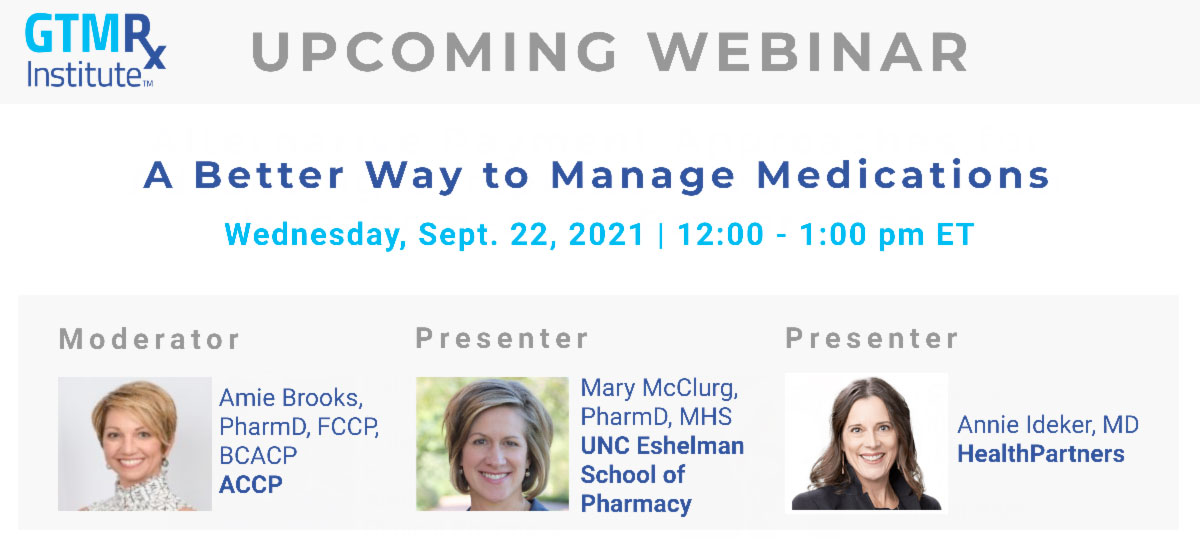 HealthPartners is an integrated health care organization-serving more than 1.8 million medical and dental health plan members nationwide.

Comprehensive medication management is available as a benefit to all HealthPartners members with pharmacy benefits through HealthPartners (Medicare, Medicaid, Commercial) and is optional for employers who carve out their pharmacy benefits to an outside PBM. It is a benefit-no minimum criteria required for participation. High-risk candidates are targeted for services (invitations, financial engagement incentives for network providers) utilizing HealthPartners pharmacy and medical claims information and EHR data (when available) in a proprietary algorithm.

During this webinar learn more about a better way to manage medications from GTMRx distinguished fellow Mary McClurg, PharmD, professor and executive vice dean-chief academic officer at UNC Eshelman School of Pharmacy, and Annie Ideker, MD, senior medical advisor - clinician experience and senior medical advisor - clinician/patient relationships (ambulatory) at HealthPartners. Learn more here.
---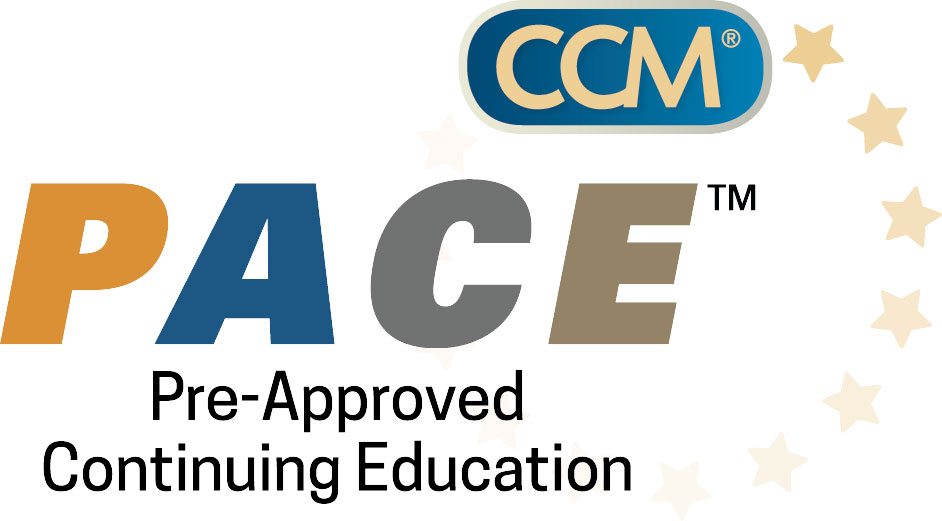 *These programs have been pre-approved by The Commission for Case Manager Certification to provide continuing education credit to CCM® board-certified case managers. There is no cost for these CCM CE credits.
---
ALERT: Zoom recently sent out a notification that Zoom customers will be required to update their Zoom software to ensure it is no more than nine months behind the current version at any given time. To reduce connectivity issues, we recommend you log into Zoom the day before the presentation to make sure updates are not required.