Attend the Premiere Event for Healthcare Compliance Professionals: HCCA's Annual Compliance Institute
Register before March 9 to save!
MINNEAPOLIS, MN, USA -- HEALTHCARE UPDATE NEWS SERVICE -- FEBRUARY 12, 2021 : HCCA's Annual Compliance Institute has been the premiere educational and networking event for compliance professionals for two decades. This year, in honor of our 25th anniversary, we're going big!

Come celebrate with us, virtually, April 19–22, 2021, and get all the insights and guidance from industry leaders. This includes real-world compliance issues, emerging trends, and practical solutions, now from the comfort of your home or office.
Get the details from our CEO, Gerry Zack: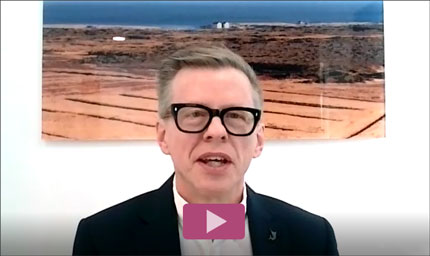 Subject areas include:

Auditing and Monitoring
Behavioral Health
Case Studies
Compliance Law
General Compliance/Hot Topics
How to Succeed as a Compliance Officer
Internal Audit
Investigations
Physician Compliance
Post-Acute Care
Privacy and Security
Risk Management
Telehealth

Consider certification

Attendees can earn enough live Compliance Certification Board (CCB)® continuing education units (CEUs) to sit for one of the CCB exams. Exams are optional and require a separate application and fee.

Register early for a reduced price

For a limited time, HCCA is offering registrants a reduced price for early bird registration; this offer is available until March 9, 2021.