WASHINGTON, DC USA -- HEALTHCARE UPDATE NEWS SERVICE -- SEPTEMBER 3, 2021: Registration is NOW OPEN for the Hospital at Home Users Group™ 2021 Virtual Annual Meeting, What's Happening, What's Next, featuring:
A keynote by Lee A. Fleisher, MD, Chief Medical Officer of the Centers for Medicare & Medicaid Services
Presentations from experts in delivering high quality acute care in older people's homes
From 11am-5pm ET on Friday, October 28, our Annual Meeting is a pre-conference session of that of the American Academy of Home Care Medicine (AAHCM) on October 29-30. The individual rate is $125/person and the group rate (five or more attendees from the same institution) is $100/person.
KEYNOTE SPEAKER
Lee A. Fleisher, MD
Chief Medical Officer & Director of the Center for Clinical Standards & Quality, Centers for Medicare & Medicaid Services
Professor of Anesthesiology & Critical Care, Perelman School of Medicine, University of Pennsylvania
ANNUAL MEETING AGENDA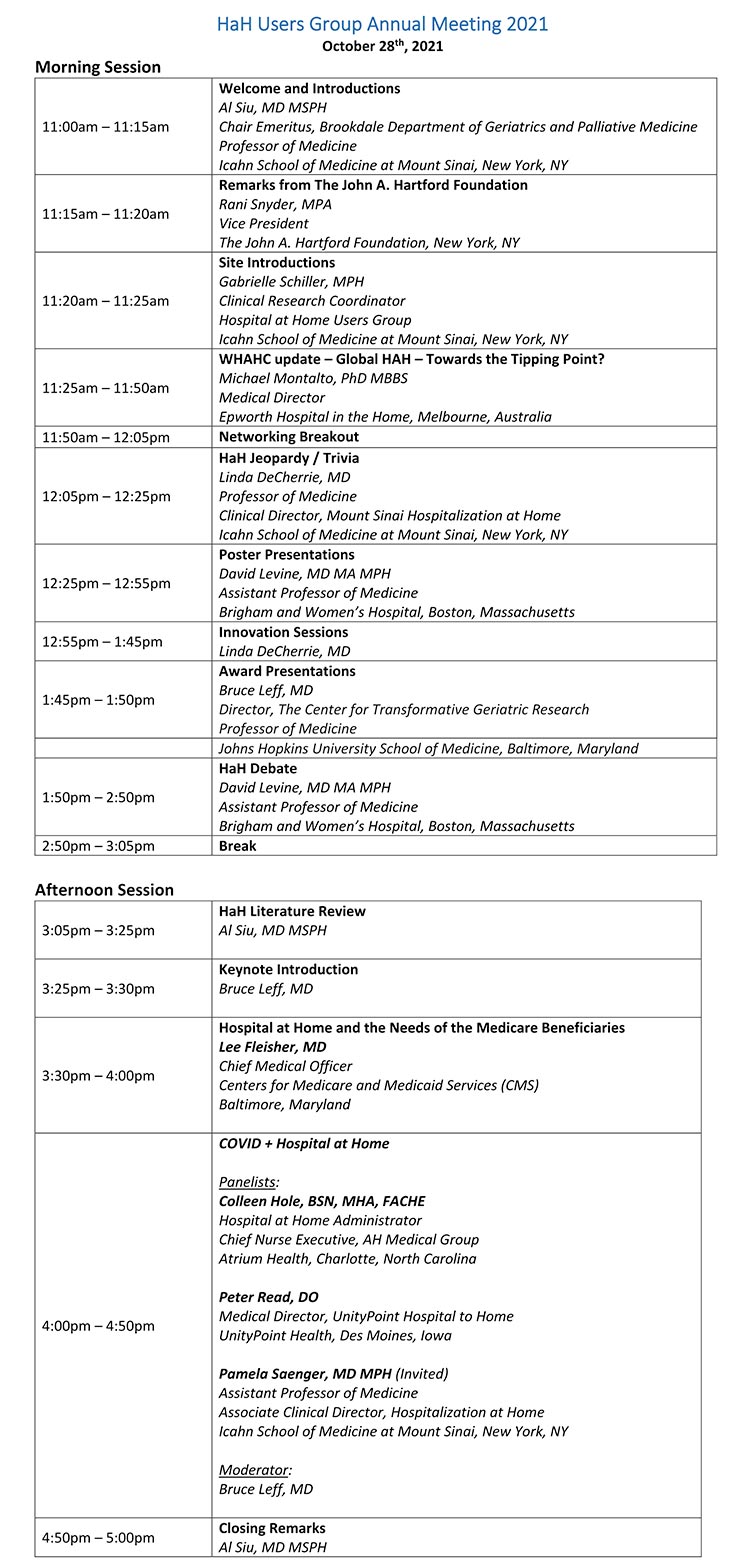 FOR E-MAIL ADDRESS CHANGE, ADD OR DELETE REQUESTS:

For changes or additions, please email your request to: listmgr@EmployeeBenefitUpdateNewsService.com.

For removal of your e-mail address, please click the "SafeUnsubscribe" link located in the footer of this message below to automatically remove your address from the list.