MODESTO, CA USA -- HEALTHCARE UPDATE NEWS SERVICE -- OCTOBER 20, 2021: MCOL has just released the new version of its popular Managed Care Training Manual, the single most effective, affordable and easy to use e-learning application for professionals involved with managed care at all levels! An ongoing resource to easily raise the managed care IQ in any organization.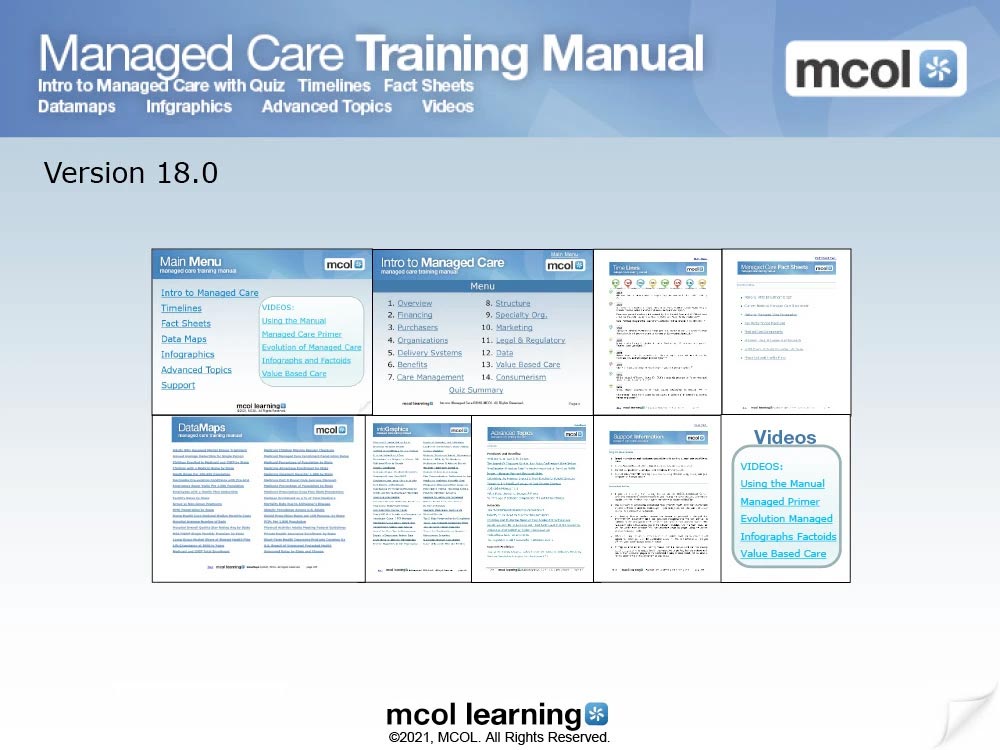 The Managed Care Training Manual includes six learning modules covering 530 pages and an interactive quiz in pdf format, plus five videos, all just $98 for an individual license, with heavily discounted site licenses also available.
Online ordering and detailed information including an overview video is available. Order this leading resource and elevate your organization's managed care IQ today!





FOR E-MAIL ADDRESS CHANGE, ADD OR DELETE REQUESTS:

For changes or additions, please email your request to: listmgr@HealthcareUpdateNewsService.com.

For removal of your e-mail address, please click the "SafeUnsubscribe" link located in the footer of this message below to automatically remove your address from the list.