CHICAGO, IL USA -- HEALTHCARE UPDATE NEWS SERVICE™ -- MAY 13, 2021: Healthcare is transforming at a rapidly-accelerating rate. Shifting healthcare policy, an intensified focus on population health, health information technology, an increased incentive to increase scale and market share, and a growing call to engage patients in their care are creating challenges that require collaboration and innovation by all.

The Healthcare Transformation Summit brings together senior executives from hospitals and health systems, suppliers, payers, and venture capitalists along with other entities within the care continuum to discuss how the healthcare industry is changing, and how leaders can drive and implement transformation within their own organizations.

Attendees will gain insight into the strategies used by healthcare business leaders, innovators and influencers to reduce costs, improve outcomes and create new growth and revenue opportunities.
FEATURING KEYNOTE SPEAKERS
Beyond the Pandemic: The Urgency to Innovate Faster



Rod Hochman, MD
President and Chief Executive Officer, Providence
Chair, American Hospital Association
Setting the Agenda for a New Era of Healthcare Innovation



Micky Tripathi
National Coordinator for Health Information Technology Office of the National Coordinator for Health Information Technology
Finding the Future-How to Anticipate Change and Lead Innovation



Garry Golden
Academically Trained Futurist
FEATURING SESSIONS ON
Beyond the Pandemic: The Urgency to Innovate Faster
Setting the Agenda for a New Era of Healthcare Innovation
Finding the Future - How to Anticipate Change and Lead Innovation
Empowering the Digitally Engaged Healthcare Consumer
Value-based Payment at a Crossroads: Charting the course to 2030
A Fireside Chat: Digital Health Trends: Insights and Predictions for 2021
Leading Through a Crisis and Applying Lessons to Innovate for the Future
Realizing the Potential of Telehealth Beyond COVID-19
Expanding the Effective Use and Use Cases of AI in Healthcare
Closing the Gap Between Providers and Payers
What do Health Systems Have to do to Prepare for the Next Pandemic?
Medical Collaboration from Anywhere: Technology for the Next Generation of Healthcare
How AI is Proving Essential to the Patient-Provider Experience
Building a Digital Startup: Bringing Innovation to Market
How Leaders are Perfecting the Patient Experience
Breaking Down Silos to Improve Consumer Engagement
Virtual Care, Retail Clinics and the Complex Path to Convenient Care
Embracing Innovation in Revenue Cycle to Meet New Demands
SPAC: The Pre-Nuptials for Responsible Innovation
Why You Need Healthcare Venture Capital Programs
Tech Tools for Transforming the Care and Well-Being of Older Adults
Winning the Share of Wallet of Consumers in Your Market
Improving Preventive Care Volumes Through Patient Engagement
The Hospital at Home
Interoperability: Strategies for Patient Data Sharing
Telehealth Platforms Strategies for Stakeholders
Human Understanding: Discovering What Matters Most to Those You Serve
Monetizing Medical Data
Ethical Use of AI
FOR MORE INFORMATION


Support essential journalism.
Subscribe to Modern Healthcare today.



Only $100 with discount code:
MHSummit.*

SPONSORS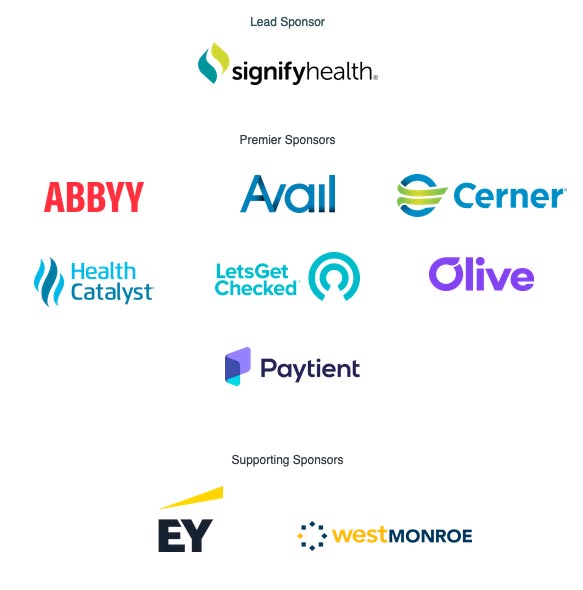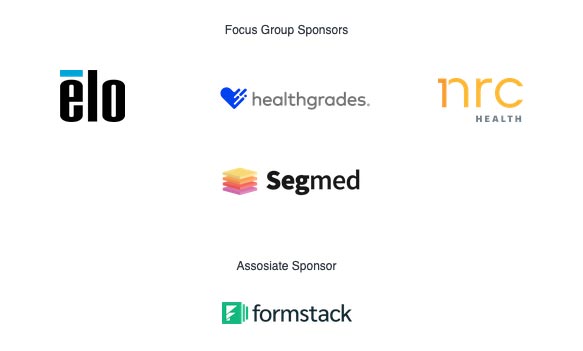 *New registrations only. Cannot be combined with any other offer.

FOR E-MAIL ADDRESS CHANGE, ADD OR DELETE REQUESTS:

For changes or additions, please email your request to: listmgr@HealthCareUpdateNewsService.com.
For removal of your e-mail address, please click the "SafeUnsubscribe" link located in the footer of this message below to automatically remove your address from the list.