Primary Care Collaborative Releases New Report and Offers Webinar Briefing on Oral Health-Primary Care Integration
How can expanding access to oral health care benefit
patients and address health inequities?
WASHINGTON, DC USA -- HEALTHCARE UPDATE NEWS SERVICE™ -- MARCH 26, 2021: Oral health is health. Yet for at least one-third of Americans, dental care is unreachable due to lack of access. Further, COVID-19 has exacerbated economic and racial inequities in health and dental care. These inequities most directly impact groups that have endured and continue to face racism and injustice. The integration of oral health and primary care is increasingly acknowledged as a key strategy to achieve health justice.

The Primary Care Collaborative will host an online briefing to share the findings of a new report:
Innovations in Oral Health and Primary Care Integration
The report provides a comprehensive look at the critical need to integrate oral health and primary care and showcases the multitude of ways that primary care clinicians, community, and public health leaders are working together across the country to make it happen.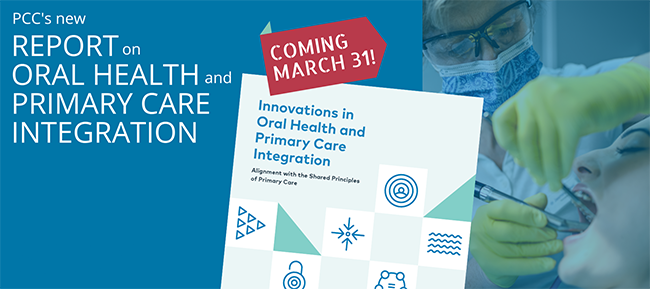 Join us for a panel discussion where we will walk through the key findings of the report, innovative models already enabling patients to thrive, and guidance for clinicians, health plans and policymakers to enhance oral health integration and primary care.

PCC Briefing & New Report Release:
Innovations in Oral Health and Primary Care Integration

March 31, 2021
10:30-11:30 a.m. ET
About the briefing:
Primary care and oral health experts will provide an overview of the report and highlight important findings.
Leaders of healthcare organizations will share how they have successfully integrated oral health and primary care.
A panel of experts will provide analysis and insights on the future of integration.
Time will be allotted for audience questions of all panelists.
Speakers:
Ann Greiner, MCP, President and CEO, Primary Care Collaborative
Darilyn Moyer, MD, CEO, American College of Physicians
Myechia Minter-Jordan, MD, MBA, President and CEO, DentaQuest Partnership for Oral Health Advancement
Anita Glicken, MSW, Executive Director, National Interprofessional Initiative on Oral Health (report advisory group chair and report contributor)
Lisa Simon, MD, DMD, Fellow in Oral Health and Medicine Integration, Harvard School of Dental Medicine (adviser and report contributor)
Amit Acharya, PhD, Former Executive Director, Marshfield Clinic Research Institute, a division of Marshfield Clinic, an integrated healthcare system with more than 50 locations in Wisconsin
Michael Helgeson, DDS, MBA, Chief Executive Officer, Apple Tree Dental, which operates eight centers for dental health in Minnesota
Cheryl Fish-Parcham, MSW, Director of Access Initiatives, Families USA (representing patients' voices)
---
The report was produced with the generous financial support of the
DentaQuest Partnership for Oral Health Advancement.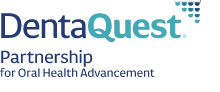 The nonprofit DentaQuest Partnership for Oral Health Advancement is laser-focused on transforming our broken health care system to enable better health through oral health. Prioritizing person-centered care, the DentaQuest Partnership will drive health-system transformation at the local, state and national levels in pursuit of DentaQuest's common mission—to improve the oral health of all. The DentaQuest Partnership pursues this through grantmaking, research, care-improvement initiatives, and acting as a leading voice in three high-impact areas of focus.
---

FOR E-MAIL ADDRESS CHANGE, ADD OR DELETE REQUESTS:

For changes or additions, please email your request to: listmgrbm@HealthCareUpdateNewsService.com.
For removal of your e-mail address, please click the "SafeUnsubscribe" link located in the footer of this message below to automatically remove your address from the list.