Virtual 21st Population Health Colloquium XXII Announces Agenda-at-a-Glance

Academic Partner: Jefferson College of Population Health
Cosponsor: Population Health Alliance
Media Partners: Harvard Health Policy Review, Health Affairs, Population Health Journal, Accountable Care News, Value-based Payment News and Population Health News
October 12 - 14, 2021

FOR MORE INFORMATION
Phone: (800) 503-7439
Email: registration@hcconferences.com
Website: www.PopulationHealthColloquium.com

EARLY BIRD REGISTRATION
Click here to register by August 20 for early registration discount.



PHILADELPHIA PA USA -- HEALTHCARE UPDATE NEWS SERVICE -- JULY 28, 2021: The Twentieth Anniversary Population Health Colloquium, www.PopulationHealthColloquium.com, will be held as a fully virtual, online e event on October 12 - 14, 2021. Today the Colloquium announces its keynote faulty, new website and virtual event registration rates.

AGENDA-AT-A-GLANCE
DAY I: TUESDAY, OCTOBER 12, 2021

OPENING PLENARY SESSION
Welcome Message and Remarks

David Nash, MD, MBA, Conference Co-chair

Opening Keynote: An Unequal Burden: Prioritizing Health Equity

Marcella Nunez-Smith, MD, MHS, Chair, U.S. COVID-19 Equity Task Force

Keynote Panel: Disruption => Change => Recovery: Reflections on the Pandemic and the Future of Healthcare

Kavita Patel, MD, Nonresident Fellow, Brookings Institution
Paul A. Offit, MD, Director of the Vaccine Education Center, Children's Hospital of Philadelphia
Leana Wen, MD, Visiting Professor, George Washington University
AFTERNOON PLENARY SESSION
Plenary Session: Health Assurance

Stephen K. Klasko, MD, MBA, President & CEO, Thomas Jefferson University and Jefferson Health

Panel: Bold Goal In the Wake of Covid-19: Building a More Sustainable and Equitable Health Care System
Panel: Social Determinants of Health: Pulling Back the Curtain
A Candid Conversation about Population Health Progress for Children and Youth

Moderator: R. Lawrence Moss, MD, CEO, Nemours Children's Health System
COLLOCATED POPULATION HEALTH ALLIANCE FORUM
Agenda to be Announced (Separate Registration Required)
DAY II: WEDNESDAY, OCTOBER 13, 2021

MORNING PLENARY SESSION
Opening Remarks

David Nash, MD, MBA, Conference Co-chair

Panel: Venture Capital and Innovation – The New Convergence of Technology and Population Health
CMS/CMMI Keynote: Positioning Alternative Payment Models for Success

Ellen Lukens, MPH, CMMI Policy and Programs Group Director
AFTERNOON PLENARY SESSION
Keynote: Building a Path for Success: New Strategies for Value Based Payments

Ezekiel J. Emanuel, MD, Vice Provost for Global Initiatives, University of Pennsylvania

Panel: Achieving Success in an Underserved, High Risk Older
Adult Population Using a Geriatric House Calls™ Program
MINI SUMMITS
The Convergence of Personalized Medicine and Population Health
Finding Scale in Population Health through Retail-Based Primary Care
Innovations in the Healthcare Delivery Experience: Comprehensive Medication Management
DAY III: THURSDAY, OCTOBER 14, 2021

MORNING PLENARY SESSION
Opening Remarks

David Nash, MD, MBA, Conference Co-chair

Keynote: Health Interoperability Outcomes 2030

Micky Tripathi, MPP, PhD, National Coordinator for Health Information Technology
CONCURRENT SESSIONS
Taking Action on Social Determinants of Health
The Evolving Healthcare Landscape: Virtual and Digital Healthcare
New and Innovative Solutions to Health Care Delivery Challenges
CONCURRENT SESSIONS
Closing Remarks on the Continuing Crucial Role of Population Health

Colloquium Co-chairs, David Nash, MD, MBA and Billy Oglesby, PhD
FEATURED FACULTY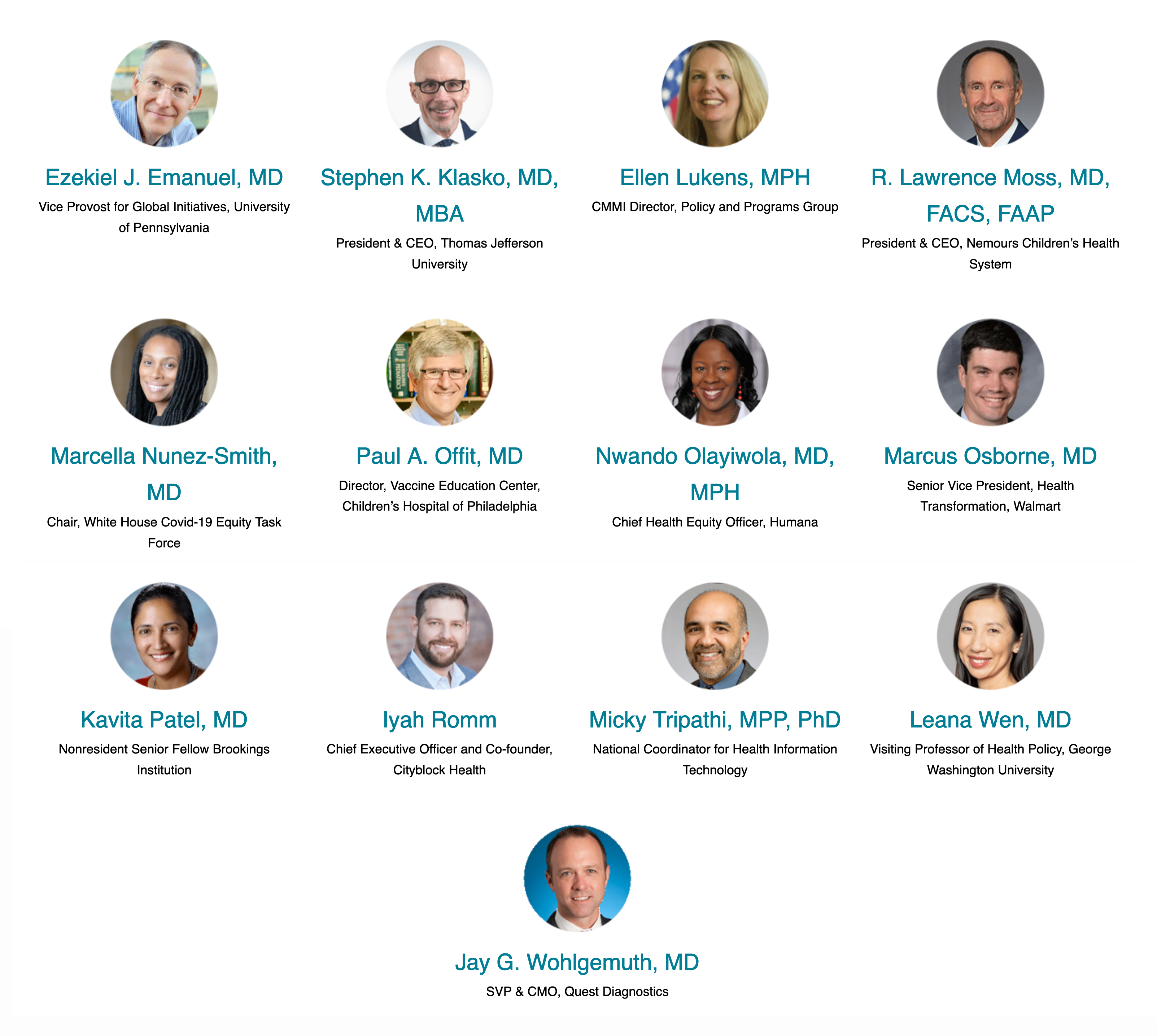 COSPONSORED BY




GRANTORS
GOLD
BRONZE



MINISUMMIT
EXHIBITOR
FEATURING THE POPULATION HEALTH COLLOQUIUM ADVANCED VIRTUAL STREAMING PLATFORM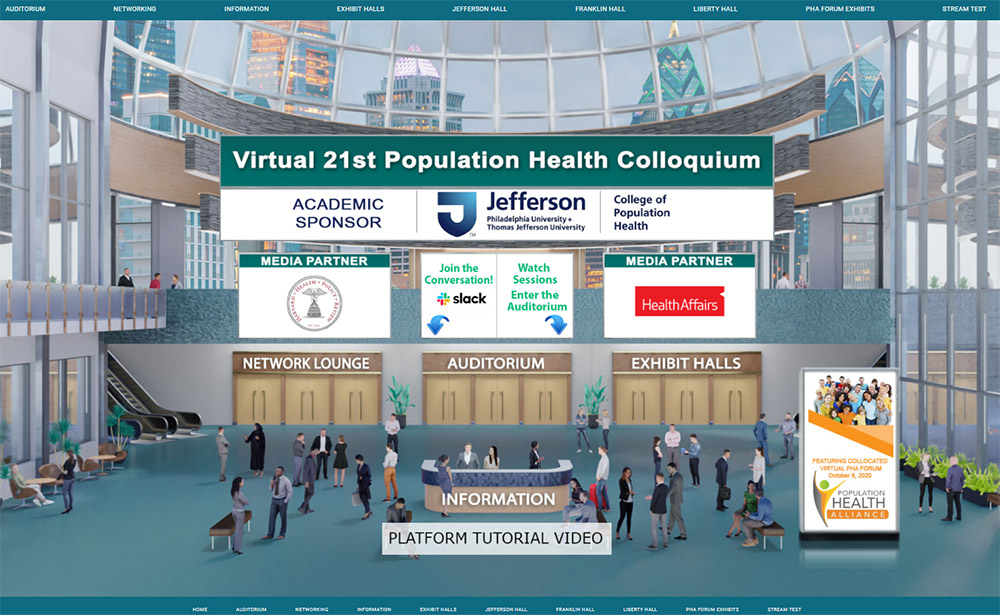 COLLOQUIUM REGISTRATION
For Colloquium registration information, visit www.populationhealthcolloquium.com/registration/, email reginfo@hcconferences.com, or call (800) 503-7439.
COLLOQUIUM EXHIBIT & SPONSORSHIP INFORMATION
For sponsorship and exhibit information go to www.populationhealthcolloquium.com/promotional-opportunities/ or contact Justin Sorensen, Exhibit Manager, at (206) 452-0609 phone, (206) 319-5303 fax, or exhibits@hcconferences.com.
FOR E-MAIL ADDRESS CHANGE, ADD OR DELETE REQUESTS
For changes or additions, please email your request to: listmgr@HealthCareUpdateNewsService.com.

For removal of your e-mail address, please click the link below for "SafeUnsubscribe" to automatically remove your address from the list.