Virtual Twenty-First Pop Health Colloquium Features Population Health from a Payer's Health Equity Perspective: Multiple Approaches to Combating Health Inequity from a Digital Health Perspective

Academic Partner: Jefferson College of Population Health
Cosponsor: Population Health Alliance
Media Partners: Harvard Health Policy Review, Health Affairs, Population Health Journal, Accountable Care News, Value-based Payment News and Population Health News
October 12 - 14, 2021

FOR MORE INFORMATION
Phone: (800) 503-7439
Email: registration@hcconferences.com
Website: www.PopulationHealthColloquium.com

EARLY BIRD REGISTRATION
Click here to register by September 17 for early registration discount.



FEATURING POPULATION HEALTH FROM HEALTH PLAN PERSPECTIVE: MULTIPLE APPROACHES TO COMBATTING HEALTH INEQUITY BY



Grace Backe
Senior Discovery & Strategic Partnerships Associate, Humana, Inc., San Francisco, CA

Hadley McClure
Senior Virtual Care Product Manager, Humana, Inc., Boston, MA





Darrell Williams, MS, MSHA
Intern General 2, Digital Health & Analytics, Equity, Diversity & Inclusion (EDI), Humana, Inc., Ann Arbor, MI

Z. Colette Edwards, MD, MBA
National Medical Director, Associate Health and Well-Being, Humana, Inc., Chief Executive Officer, Insight MD; Faculty, Population Health Leadership Series, Jefferson University College of Population Health, Woodstock, MA (Moderator)


PHILADELPHIA PA USA -- HEALTHCARE UPDATE NEWS SERVICE -- SEPTEMBER 22, 2021: The Twenty-First Population Health Colloquium, www.PopulationHealthColloquium.com, will be held as a fully virtual, online event on October 12 - 14, 2021. The Colloquium will feature a special session on Population Health Management in Practical Settings to Achieve Impact sponsored by the Population Health Alliance (PHA).

FEATURED FACULTY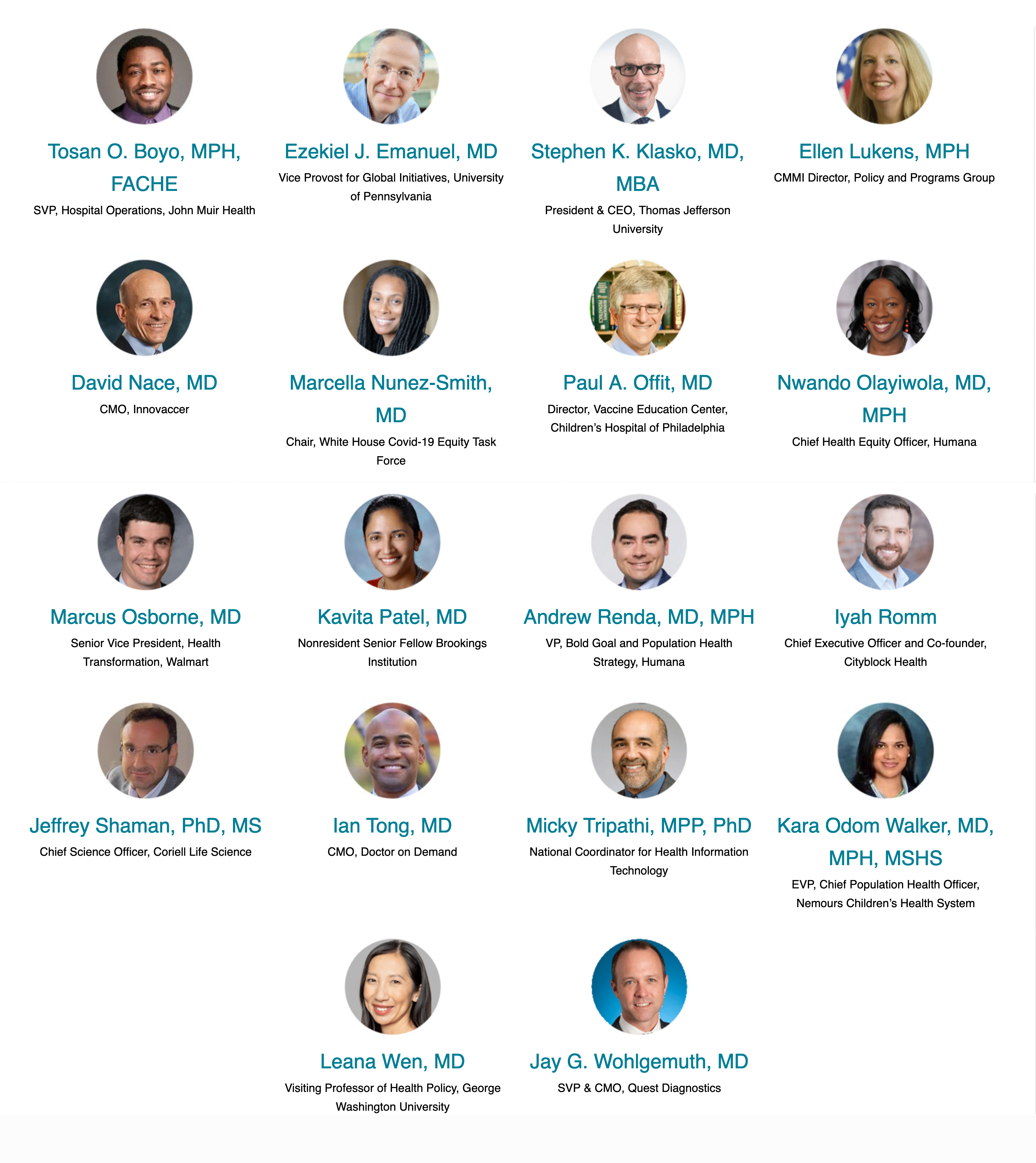 COSPONSORED BY




SILVER
BRONZE
MINISUMMIT
EXHIBITOR
FEATURING THE POPULATION HEALTH COLLOQUIUM ADVANCED VIRTUAL STREAMING PLATFORM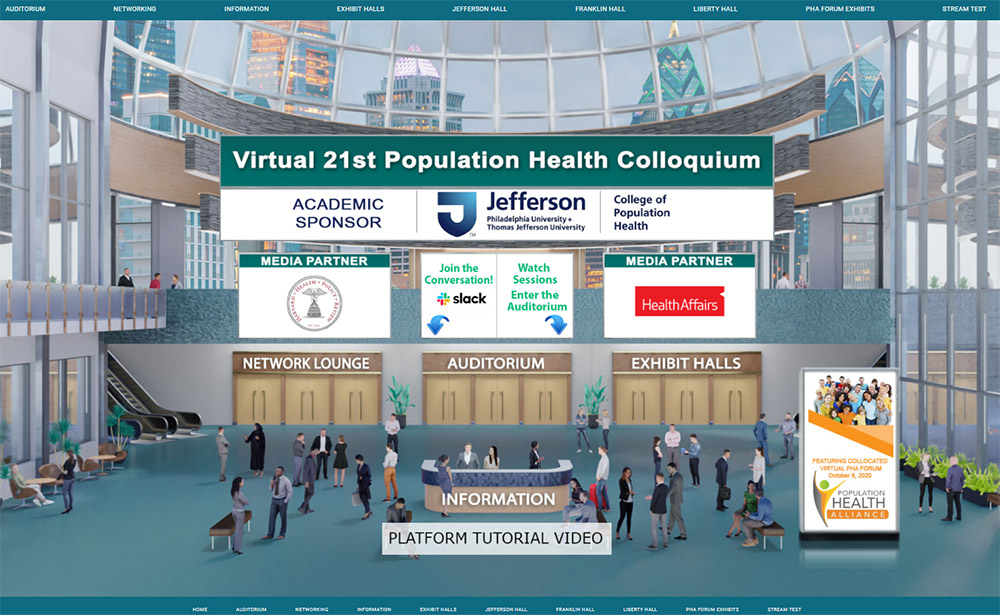 COLLOQUIUM REGISTRATION
For Colloquium registration information, visit www.populationhealthcolloquium.com/registration/, email reginfo@hcconferences.com, or call (800) 503-7439.
COLLOQUIUM EXHIBIT & SPONSORSHIP INFORMATION
For sponsorship and exhibit information contact Suzanne Tyler, Exhibit Manager, at (206) 244-4861 phone, (206) 319-5303 fax, or exhibits@hcconferences.com.
FOR E-MAIL ADDRESS CHANGE, ADD OR DELETE REQUESTS
For changes or additions, please email your request to: listmgr@HealthCareUpdateNewsService.com.

For removal of your e-mail address, please click the link below for "SafeUnsubscribe" to automatically remove your address from the list.