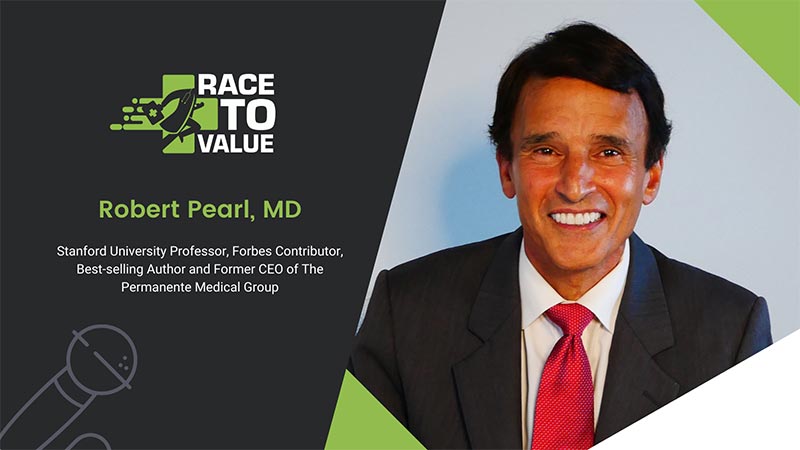 Complimentary ACLC Podcast ("Race to Value")
with Dr. Robert Pearl
Leading podcast in value-based care transformation hosted by Dr. Eric Weaver and Daniel Chipping of the Accountable Care Learning Collaborative (ACLC).
PRESS RELEASE
Eric Weaver, DHA, MHA, FACHE, FACMPE
Executive Director
Accountable Care Learning Collaborative
Email: eric.weaver@wgu.edu
Website: www.racetovalue.org

LOS ANGELES CA, USA -- HEALTHCARE UPDATE NEWS SERVICE™ -- MAY 3, 2021: This week, we have as our guest Dr. Robert Pearl. We discuss his new book, "Uncaring: How The Culture of Medicine Kills Doctors and Patients", which tells the story of a profession that is both triumphant and dangerously flawed. If we are to win this Race to Value, we must fully understand and reform physician culture.


Listen to more episodes (published weekly) with other leaders in health value: Subscribe to Race to Value and rate us on Apple Podcasts, Spotify, Google Podcasts, Amazon Music, Stitcher, or your favorite platform.

The Accountable Care Learning Collaborative is offering a free 3-month trial membership to provider organizations (ACOs, health systems, CINs, etc.). Learn more about this complimentary ACLC membership so you can benefit from our intelligence and peer learning!.
FOR E-MAIL ADDRESS CHANGE, ADD OR DELETE REQUESTS:
For changes or additions, please email your request to: listmgr@HealthCareUpdateNewsService.com.

For removal of your e-mail address, please click the "SafeUnsubscribe" link located in the footer of this message below to automatically remove your address from the list.