WASHINGTON DC, USA -- HEALTHCARE UPDATE NEWS SERVICE™ -- APRIL 6, 2023: Join the Institute for a Complimentary Virtual Screening of the Documentary, Aftershock during during Black Maternal Health Week!

On Wednesday, April 12th at 6:30PM ET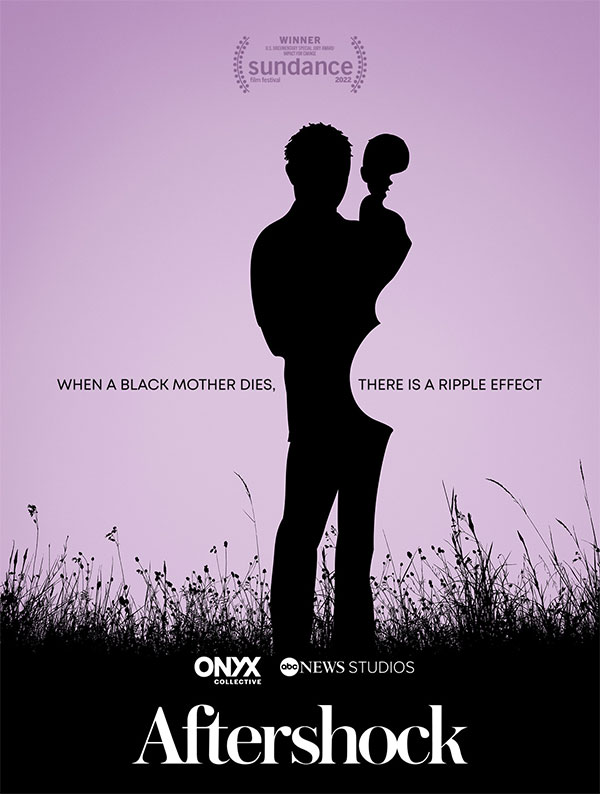 The Institute will screen and host a moderated discussion of the documentary, Aftershock.

About Aftershock
This documentary spotlights the plight of maternal mortality for Black women through the stories of Shamony Gibson and Amber Rose Isaac. Following their preventable deaths due to childbirth complications, both families galvanize activists, birth-workers and physicians to reckon with one of the most pressing American crises of our time — the US maternal health crisis. According to the CDC, Black mothers in the U.S. die at three to four times the rate of white mothers, one of the widest of all racial disparities in women's health.

We're honored to bring AFTERSHOCK to you. More information about the film is included in the event link. Register for this event to discuss this monumental film and movement together.

---
On Monday, April 10th
The Race to Value Podcast will feature an episode with Dr. Neel Shah, Chief Medical Officer of Maven Clinic and one of the leading voices in health equity, reproductive justice, and value-based maternal health.

Dr. Shah has been recognized with the Franklin Delano Roosevelt Humanitarian of the Year Award from the March of Dimes for his impact on maternal health in the United States. His feature in the film Aftershock, won the Special Jury Prize for Impact at the 2022 Sundance Film Festival, and The Color of Care from the Smithsonian Channel and Executive Producer Oprah Winfrey.

As a physician-scientist, Dr. Shah has written landmark academic papers on maternal health and health care policy, and contributed to four books, including as senior author of Understanding Value-Based Healthcare. He is listed among the "40 smartest people in health care" by the Becker's Hospital Review, and he currently serves on the advisory board of the National Institutes of Health, Office of Women's Health Research.



The Mission of Equity in Black Maternal Health: Improving Outcomes and Building Trust



This upcoming episode will provide context and value-based solutioning on how to address the alarming rise of maternal mortality in the U.S. among the African American community. It is a moral imperative to ensure the fundamental human right to have a safe and evidence-based childbirth that optimizes the chance of survival.

---
Register for our event and share it with your community, organization, and university to help this important movement.
We look forward to seeing you at our events for Black Maternal Health Week!