LOS ANGELES CA, USA -- HEALTHCARE UPDATE NEWS SERVICE™ -- MAY 5, 2023: Register now for the APG Annual Spring Conference 2023—Going the Distance, May 31-June 2, at the Marriott Marquis San Diego Marina.

This year's Conference Breakout Sessions are categorized into six primary tracks:
Check out these two Breakout Sessions:
Integrating Pharmacy Professioals to Drive Comprehensive Medication Management and Enchance Quality and Value in Primary Care
Integration of Primary, Specialty, and Non-Medical Aspects of Care
Integration of pharmacy expertise into primary care practice can help optimize individualized medication management with tailored medication use, reduce medication errors, and improve patient safety and medication adherence. Implementation of comprehensive medication management (CMM) in value-based care (VBC) environments also has the potential to reduce costs, increase care coordination, and improve performance metrics. Beyond the benefits to VBC, having pharmacists as part of the primary care team and empowering them to fully engage with patients using all available clinical decision support tools has the potential to bring more diversity to the health care workforce and strengthen patient trust and relationships. Read more.

Overcoming Challenges in Clinical Workflow
Key Issues in Enabling the Transitions to Value
This session will explore examples in which organizations used creative problem-solving to successfully address stubborn workflow challenges in VBC delivery environments. Panelists will describe several successful workflow strategies that were developed and deployed in diverse provider settings, how these strategies performed, lessons learned, as well as suggestions for how these approaches can be applied in other organizations. Panelists will discuss how office staff were trained to improve patient engagement through in-reach efforts that maximized all opportunities to interact with high-risk patients and they will describe how centralizing care coordination services across practices facilitated access to needed services and improved key patient outcomes and performance measures.Read more.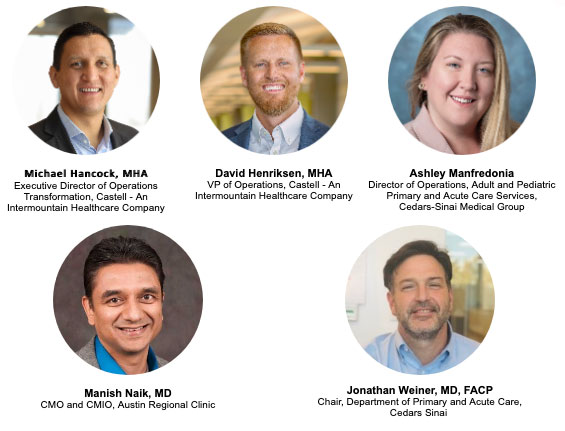 CLICK HERE for the complete list of Breakout Sessions.
HOTEL INFORMATION
The APG room block at the Marriott Marquis San Diego Marina has sold out! If you are unable to reserve a room at the Marriott Marquis, there are several nearby hotels to contact: FOR E-MAIL ADDRESS CHANGE, ADD OR DELETE REQUESTS
For changes or additions, please email your request to: listmgr@HealthCareUpdateNewsService.com.

For removal of your e-mail address, please click the "SafeUnsubscribe" link located in the footer of this message below to automatically remove your address from the list.