WASHINGTON, DC USA -- HEALTHCARE UPDATE NEWS SERVICE™ -- MAY 1, 2023: The Disparities Leadership Program (DLP) is our year-long, hands-on executive education program focused exclusively on helping health care leaders achieve equity in quality. The program is designed to help you translate the latest understanding of disparities into realistic solutions you can adopt within your organization. The DSC has the unique advantage of 15 years of experience developing and implementing the DLP, the only program of its kind in the nation.

Through the DLP, we develop leaders prepared to meet the challenges of health care transformation by improving quality for populations who experience disparities. The program has three main goals:
To equip health care leaders with a rich understanding of the causes of disparities, the vision to implement solutions, and the strategies to transform their organization to deliver high-value health care.
To help leaders create strategic plans or projects to advance their work in reducing disparities in a customized way, with practical benefits tailored to every organization.
To create a professional learning and networking environment for leaders in health care to engage in peer-to-peer learning, crowdsourcing of ideas and strategies for reducing disparities, resource sharing, collaboration, and ongoing support in the form of a national DLP alumni network.
Completed applications are due July 7th, 2023
To learn more about the Disparities Leadership Program sponsored by the DSC, visit our website.
To apply for enrollment in the DLP, download and complete an application.

This program is jointly sponsored by the National Committee for Quality Assurance (NCQA) and supported by Joint Commission Resources, Inc., an affiliate of The Joint Commission. CME/CNE credits will be provided through NCQA for the opening and closing meetings.

DISPARITIES SOLUTIONS CENTER MODERATORS

Aswita Tan-McGrory, MBA, MSPH
Director, The Disparities Solutions Center; Director, Equity in Care Implementation, Administrative Director of Research, the Department of Medicine

Alden Landry, MD, MPH
Assistant Professor, Emergency Medicine, Beth Israel Deaconess Medical Center, Assistant Dean, Office for Diversity Inclusion and Community Partnership; Associate Director and Advisor, Castle Society Harvard Medical School, Director of Health Equity Education at Harvard Medical School; Senior Faculty, The Disparities Solutions Center; Founder and Co-Director, Tour for Diversity

Lenny López, MD, MDiv, MPH
Senior Faculty, The Disparities Solutions Center; Chief of Hospital Medicine, Associate Professor of Medicine, University of California San Francisco School of Medicine

Esteban Barreto, PhD
Program Director of Research and Evaluation, Disparities Solutions Center and Center for Diversity and Inclusion, Massachusetts General Hospital; Faculty, The Mongan Institute; Research Fellow, Harvard Medical School

Christopher Kirwan, PhD
Director, Medical Interpreter Services, Massachusetts General Hospital; Faculty, The Disparities Solutions Center

Andrea Tull, PhD
Director of Business Analytics, Office of the Chief Medical Officer, Massachusetts General Brigham; Faculty, The Disparities Solutions Center
ADDITIONAL FACULTY
Christyanna Egun, MA, Executive Director, Center for Community Health Improvement, Massachusetts General Hospital
Mitchell Kellaway, Population Health Specialist, Boston Medical Center Health Equity Accelerator
Alvin Powell, MD, Chief Health Equity Officer, Cone Health
Altaf Saadi, MD, MSc, Attending Neurologist, Mass General Hospital Division of Comprehensive Neurology
About the Disparities Solutions Center at Massachusetts General Hospital
The Disparities Solutions Center (DSC) is dedicated to the development and implementation of strategies that advance policy and practice to eliminate racial and ethnic disparities in health care.

Specifically, we are working to:

Create change by developing new research and translating the findings into policy and practice.
Find solutions that help health care leaders, organizations, and key stakeholders ensure that every patient receives high-value, high-quality health care.
Encourage leadership by expanding the community of health care professionals prepared to improve quality, address disparities and achieve equity.
Jointly sponsored by
The National Committee for Quality Assurance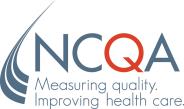 And supported by
Joint Commission Resources, Inc. (An Affiliate of The Joint Commission)



FOR E-MAIL ADDRESS CHANGE, ADD OR DELETE REQUESTS:

For changes or additions, please email your request to: listmgr@HealthCareUpdateNewsService.com.

For removal of your e-mail address, please click the "SafeUnsubscribe" link located in the footer of this message below to automatically remove your address from the list.