Read Our Latest Report: Scaling Behavioral Health Integration in Primary Care: Wading through the Complexity to Tackle a Decades-Old Challenge
BOSTON, MA USA -- HEALTHCARE UPDATE NEWS SERVICE™ -- APRIL 11, 2023: NEHI investigated how to expand the integration of behavioral health in primary care. Working with a national panel of subject matter experts and organizations at the forefront of the issue, NEHI examines the current state of behavioral health integration and provides a comprehensive look at the evolution of approaches and initiatives with a call for flexibility and greater collaboration between providers and payers to approach expansion more urgently.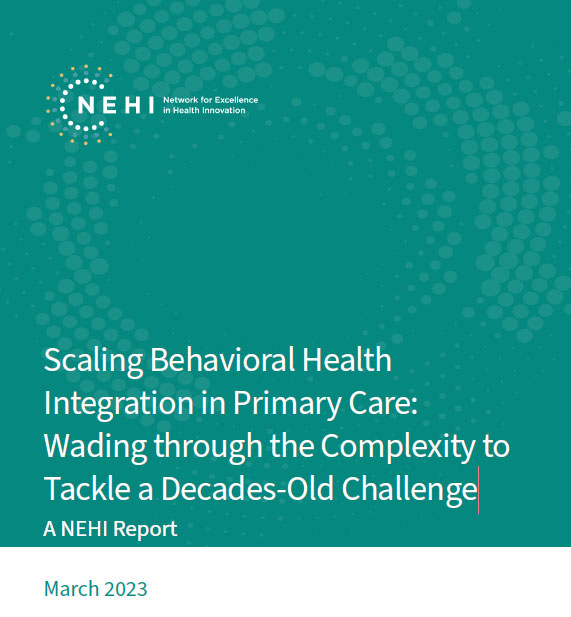 FOR E-MAIL ADDRESS CHANGE, ADD OR DELETE REQUESTS:

For changes or additions, please email your request to: listmgr@HealthCareUpdateNewsService.com.
For removal of your e-mail address, please click the "SafeUnsubscribe" link located in the footer of this message below to automatically remove your address from the list.