Join Attendees of over 200 Leading Organizations at the 24th Pharmaceutical & Medical Device Ethics & Compliance Congress

Sponsored by Pharmaceutical Compliance Forum
Media Partners: Policy & Medicine Compliance Update
October 25-27, 2023
Gaylord National Resort & Convention Center
National Harbor, MD
November 15, 2023: Virtual Global Ethics& Compliance Update

PRESS RELEASE
Phone: 800-503-7419
Email: reginfo@hcconferences.com
Website: www.PharmaCongress.com

LARGE GROUP REGISTRATION DISCOUNTS AVAILABLE
Click here for group registration discounts.
JOIN REPRESENTATIVES OF OVER 300 LEADING ORGANIZATIONS AT THE CONGRESS
Abbvie
ACLU of Massachusetts
AdvaMed
Adventis-Sanofi
Alanda Software
Alexion
Alkermes
Alnylam
AmerisourceBergen
Amgen
Amylyx
Ankura Consulting Group
Arcus Biosciences
Arnold & Porter
Arthrex
AstraZeneca
Athira
Aurobindo
Avanos Medical
Avita Medical
Azurity
Baker Tilly
Bausch + Lomb
Baxter
Bayer
Biocryst
Bioxcel Therapeutics
Blueprint Medicines
Boehringer Ingelheim
Boston Consulting Group
Bozoglu Izgi
Bracco Diagnostics
Bristol Myers Squibb
Charities Bureau of New York AG
Charles River Associates
Chiesi USA
Choate, Hall & Stewart
Chris Cobourn Consulting
Christie 55 Solutions
Clifford Chance
Clinical Education Alliance
Collegium
Comply Latam
ConvaTec
Covington & Burling
Cresen Solutions
Crinetics
Cutting Edge Information
CymaBay Therapeutics
Cytokinetics
Daiichi Sankyo
Deloitte & Touche
Dermavant Sciences
Dovetail Consulting Group
Elevar Therapeutics
Eli Lilly
Emergent Biosolutions
Endo
Epsilon LIfe Sciences
Epstein Becker Green
EQRx International
Ernst & Young
Esperion Therapeutics
Ethicist International
Evommune
Exact Sciences
Exelixis
Faegre Drinker Biddle & Reath
Ferring
Flagship Pioneering
Forge Biologics
Fortrea
Foundation Medicine
Fresenius Medical Care
FTI Consulting
G&M Health

Galderman Laboratories
Gardner Law
Genentech
Genmab US
Gilead Sciences
Global Risk and Compliance
Goodwin Proctor LLP
Gregg Shapiro Law
Grifols
Hall & Stewart
Harmony Biosciences
Helio Health Group
Hemosonics
HHS Office of Inspector General
Hogan Lovells
Horizon Therapeutics
ICU Medical
icuc social
Idorsia
Immunocore
Impulse Dynamics
Incyte
Independent Commercial Compliance
Indiana University
Indivior
Insmed
Institut Europeen d'Administration des Affaires (INSEAD)
Intercept
Intra-cellular Therapies
Ipsen
IQVIA
Janssen
Jazz
Johnson & Johnson
Karl Storz Endoscopy
Karuna Therapeutics
King & Spalding
Kiniksa
Kohler Health Law
KPMG
Laboratorios Sanfer
Lantheus
Latham & Watkins
Latham Biopharm Group
Law Office of Kevin McAnaney
Learnings and Entertainments
Lextegrity
Lumos
Lundbeck
Lupin
Major, Lindsey & Africa
Mallinckrodt
Mayne
McKesson
MedCompli
Medicines360
MediSpend
Medline Industries
MedPro Systems
Medtronic
Merck
Merz Aesthetics
Microvention
Miller & Chevalier
Mimedx
Mozarc Medical
Neurocrine
Novartis Gene Therapies
Novartis Pharmaceuticals
NXLevel Compliance
Ocular Therapeutix
Olympus
Organon
Otsuka
Oyster Point

Paratek
Partita Consulting
Paul Hastings
Paul Steele
Paul Weiss
Performance Review Institute
Pfizer
PharmaEssentia
Phathom
Philips
PhRMA
Porzio Life Sciences
Porzio, Bromberg & Newman
Potomac River Partners
Potter & Murdock
PricewaterhouseCoopers
PSA
Purdue
Qordata
QuidelOrtho
R&G Insights Lab
Regeneron
Resolution Economics
ReThink Compliance
Revolution Medicines
Rhythm
Ropes & Gray
Sage Therapeutics
Samsung Bioepis
Sanofi
Sarepta
Seagen
Sentynl
Seres
Seton Hall University School of Law
Shionogi
Shockwave Medical
Sidley Austin
Skadden, Arps, Slate, Meagher & Flom LLP
Smith & Nephew
Socrates Healthcare
Spark
Spark Compliance
SpringWorks
Strategic Versatility
Stryker
Sumitovant
Sun
Syneos Health
Takeda
Terumo BCT
Theratechnologies
Theravance Biopharma
TRESTLE Compliance
Troutman Pepper
UCB
United Therapeutics
Urogen
US Department of Health and Human Services
US Department of Justice
US Food and Drug Administration
US Securities and Exchange Commission
Veloxis
Vericel
Vertex
Viatris
West Pharmaceutical Services
Whitelaw Compliance Group
Zai Lab
Zambon
Zimmer Biomet
Zimvie
ZS Associates
Zuellig
WASHINGTON, DC USA -- PHARMA UPDATE NEWS SERVICE™ -- OCTOBER 5, 2023: The Pharmaceutical Compliance Forum (PCF) is pleased to announce that the Twenty-Fourth Pharmaceutical & Medical Device Ethics and Compliance Congress will be held at the Gaylord National Resort & Convention Center, National Harbor, MD.
KEYNOTE SPEAKERS

Robert K. DeConti, JD
Chief Counsel to the Inspector General, HHS Inspector General

Catherine (Katie) Gray, PharmD
Acting Director, FDA Office of Prescription Drug Promotion

Geoff S. Martha
Chairman & CEO, Medtronic

Lisa Miller, JD
Deputy Assistant Attorney General, Fraud and Appellate Sections, Criminal Division, US DOJ

Mary E. Riordan, JD
Senior Counsel to the Inspector General, HHS Inspector General

Richard Simkin
Chief Commercial Officer, Indivior

N. Craig Smith, PhD
Senior Affiliate Professor of Ethics and Social Responsibility and The Chaired Professor of Ethics and Social Responsibility, INSEAD
SPONSORED BY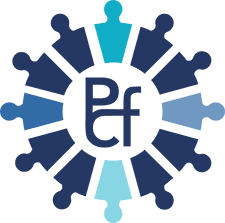 PRODUCED BY
GRANTORS
PLATINUM
GOLD
SILVER
BRONZE
EXHIBITOR
MEDIA PARTNERS
FEATURING THE PHARMA CONGRESS ADVANCED VIRTUAL STREAMING PLATFORM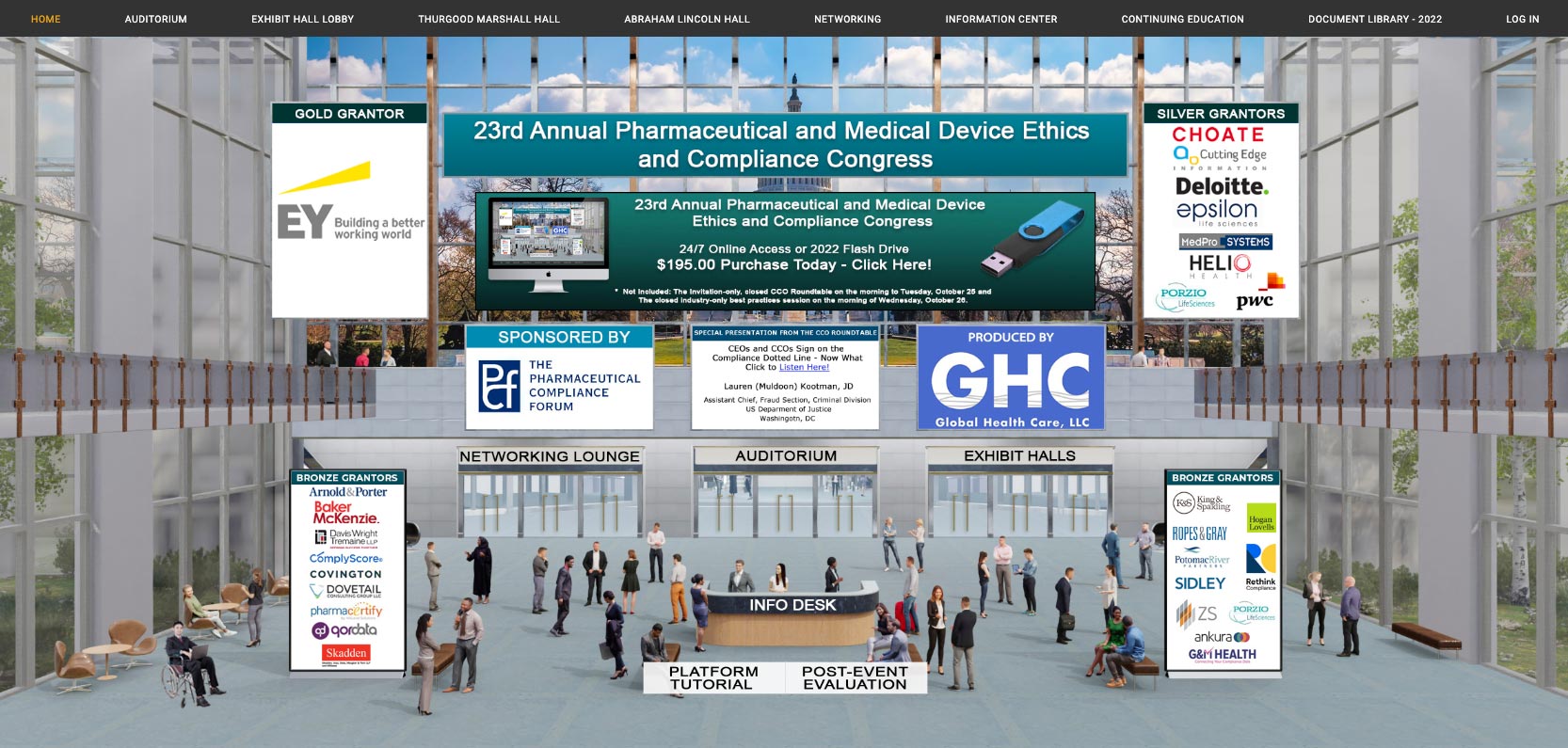 CONGRESS EXHIBIT & SPONSORSHIP INFORMATION
For sponsorship and exhibit information contact Suzanne Tyler, Exhibit Manager, at (206) 244-4861 phone, (206) 319-5303 fax, or exhibits@hcconferences.com.
FOR E-MAIL ADDRESS CHANGE, ADD OR DELETE REQUESTS
For changes or additions, please email your request to: listmgr@PharmaUpdateNewsService.com.

For removal of your e-mail address, please click the link below for "SafeUnsubscribe" to automatically remove your address from the list.