A Hybrid Onsite Conference and Internet Event
The Leading Forum on Innovations in Population Health & Care Coordination
Academic Partner: Jefferson College of Population Health
Media Partners: Harvard Health Policy Review, Health Affairs, Inside Health Policy and Population Health Management
September 18-20, 2023
Loews Philadelphia Hotel
Philadelphia, PA
FOR MORE INFORMATION
Phone: (800) 503-7439
Email: reginfo@hcconferences.com
Website: www.PopulationHealthColloquium.com
WELCOME TO THE 23RD POPULATION HEALTH COLLOQUIUM BY FOUNDING DEAN EMERITUS DAVID NASH, MD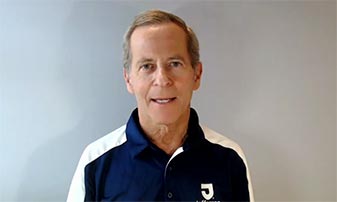 click above to play
EARLY BIRD REGISTRATION
Click Here to register by August 18 for special registration discounts.
PHILADELPHIA PA USA -- POPULATION HEALTH UPDATE NEWS SERVICE -- JULY 20, 2023: The Twenty-Third Population Health Colloquium, www.PopulationHealthColloquium.com, is scheduled for September 18-20, 2023 at the Loews Philadelphia Hotel, Philadelphia, PA. The Colloquium will offer registrants the option of attending onsite or online.
COLLOQUIUM AGENDA-AT-A- GLANCE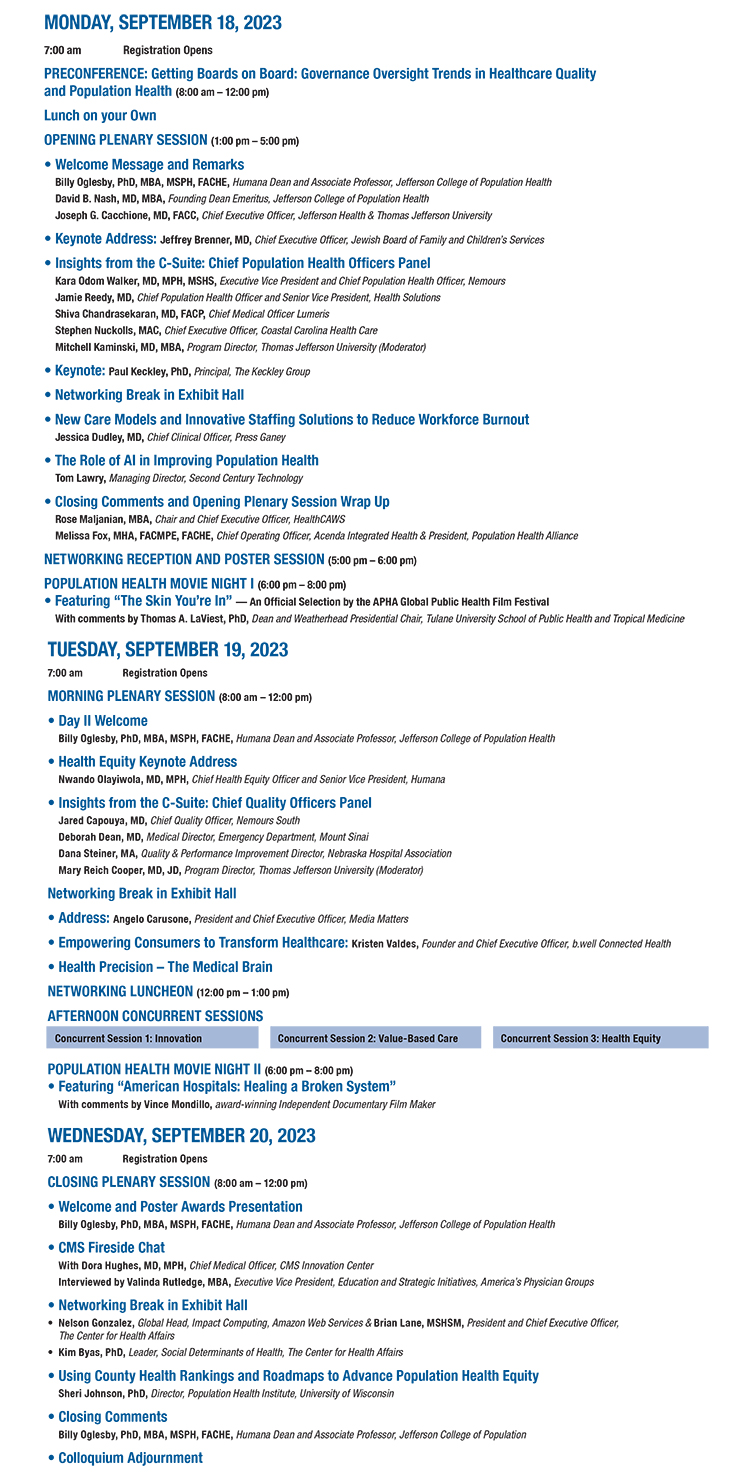 FOR E-MAIL ADDRESS CHANGE, ADD OR DELETE REQUESTS
For changes or additions, please email your request to: listmgr@HealthCareUpdateNewsService.com.

For removal of your e-mail address, please click the link below for "SafeUnsubscribe" to automatically remove your address from the list.