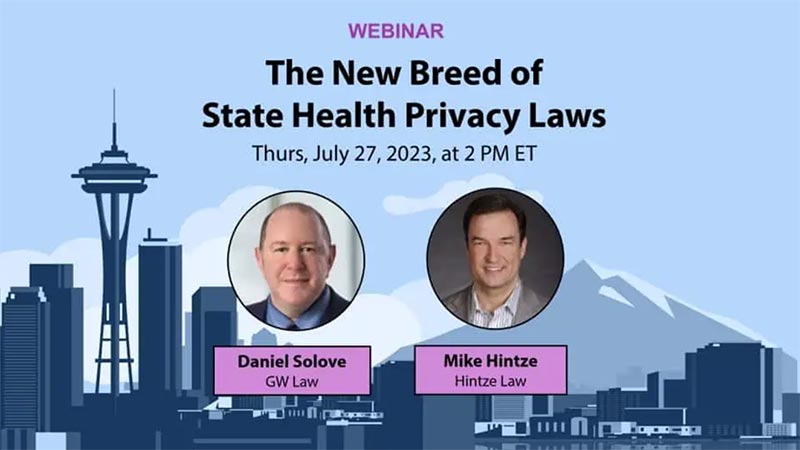 Complimentary TeachPrivacy Webinar: The New Breed of State Health Privacy Laws


Thursday, July 27, 2023
2:00 PM ET
Click here for more info





WASHINGTON DC USA -- HEALTHCARE UPDATE NEWS SERVICE™ -- JULY 11, 2023: The State of Washington passed the My Health My Data (MHMD) Law, a very broad and powerful health privacy law that might be the strictest privacy law in the U.S. This law was soon followed by state health privacy laws in Nevada and Connecticut. These laws have implications far beyond health. In this webinar, Daniel Solove discusses these new laws with Mike Hintze (Hintze Law).

SPEAKERS INCLUDE REGISTER

Click here to register at no cost



---




ALSO OF INTEREST: HIPAA Training
Short, Online HIPAA Training (teachprivacy.com)



FOR E-MAIL ADDRESS CHANGE, ADD OR DELETE REQUESTS:

For changes or additions, please email your request to: listmgr@HealthcareUpdateNewsService.com.

For automatic removal of your e-mail address, please click the "SafeUnsubscribe" link located in the footer of this message below.