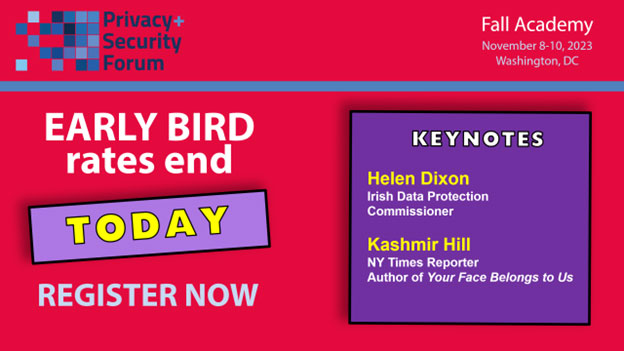 WASHINGTON DC USA -- HIT/HIPAA UPDATE NEWS SERVICE™ -- AUGUST 15, 2023: Privacy + Security Forum Early Bird ends today, August 15, 2023.
FEATURING HEALTHCARE SESSIONS
Health Privacy+Security Workshop
Adam Greene


De-Identification Workshop
Dan Barth-Jones and Ann Waldo


The HIPAA Privacy Rule Post-Dobbs: Understanding the Proposed Rule Changes
Nancy Perkins and Maya Bernstein
AND THE FOLLOWING KEYNOTES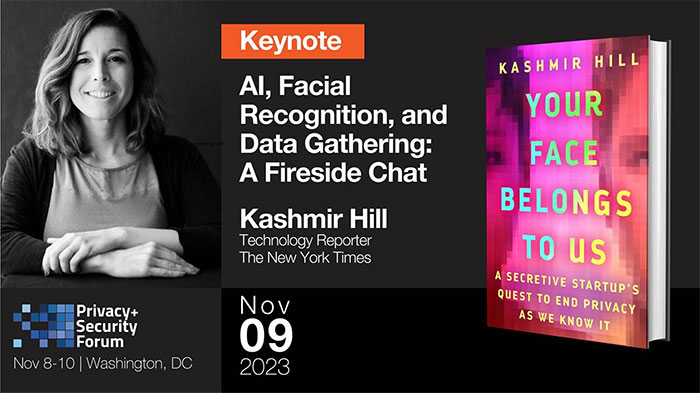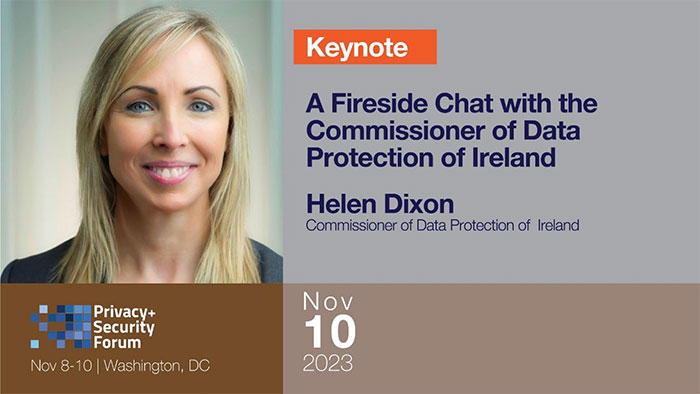 AND WORKSHOPS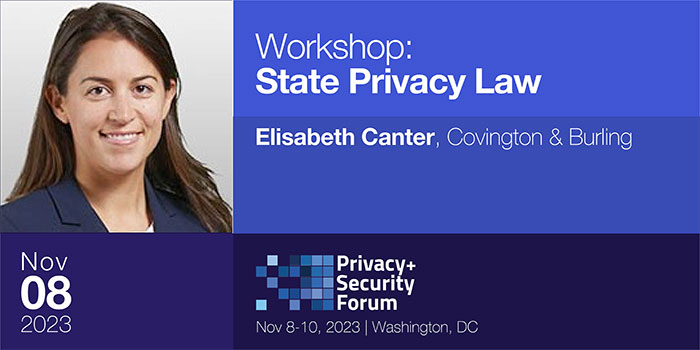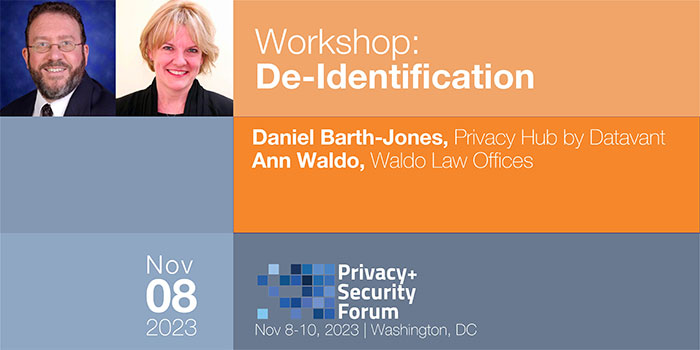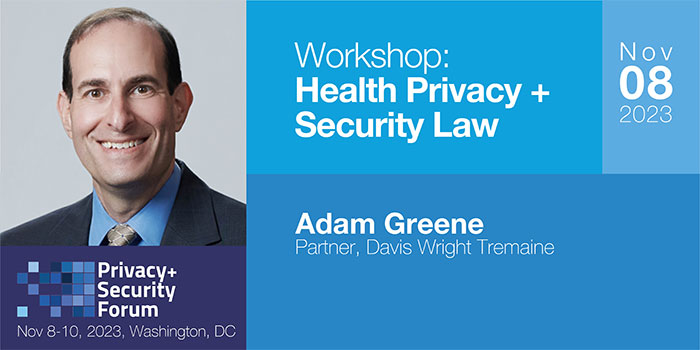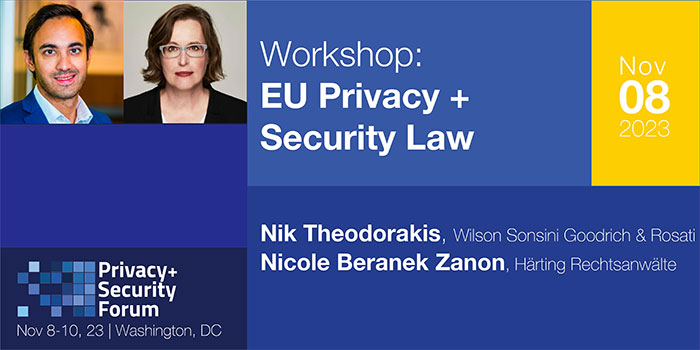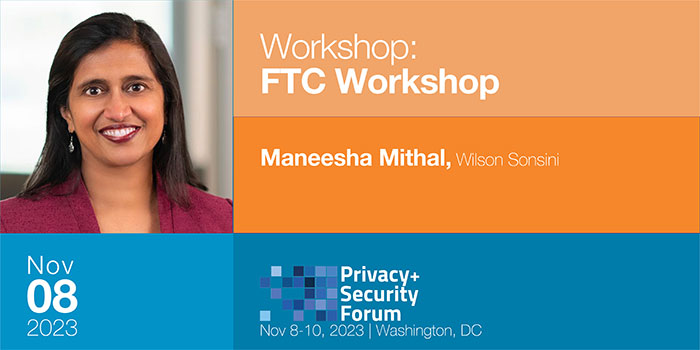 AND SESSIONS
Key Issues in a Legal Challenge to the EU/U.S. Data Privacy Framework
Steps to Comply With The New SEC Public Company Cybersecurity Rules and What May Come Next
The Gathering Storm: Generative AI, Data Minimization, and Dark Patterns
AI Issues for Content Providers
Privacy Counsel: Day-In-The-Life
From Algorithms to Insights: Navigating AI Product Counseling
The Evolving Privacy Landscape in Asia
Addressing Consumer Protection Concerns in AI Applications
Advanced State Privacy and Security Breach Class Action Litigation Strategies – And Lessons For Compliance Lawyers
Communications as Key: How Communications Preparedness, Not Just Protections, Will Save Your Privacy Practice
AI & Third-Party Risk Management – Everything You Need to Know About Leveraging AI to Manage Third-Party Risk
Using Assessments to Tackle the Privacy Spin Cycle
Investigating Third-Party SDKs – An Overview and Practical Steps to Reduce Risk
The HIPAA Privacy Rule Post-Dobbs: Understanding the Proposed Rule Changes
When Less is More: Making the Business Case for Data Minimization
Operationalizing Privacy Law in the Transactional Realm
Responsible Encryption Panel
Shifting Norms in Data Security Incident Response
Recent FTC Actions Under the FTC Health Breach Notification Rule and What it Means for Digital Health Companies
SEC Rules for Public Companies, Investment Advisers and Others
More sessions to be announced soon!
REGISTER

Click here to register TODAY!



FOR E-MAIL ADDRESS CHANGE, ADD OR DELETE REQUESTS:
For changes or additions, please email your request to: listmgr@HealthcareUpdateNewsService.com.

For automatic removal of your e-mail address, please click the "SafeUnsubscribe" link located in the footer of this message below.