BRIER, WA USA -- HEALTHCARE UPDATE NEWS SERVICE™ -- FEBRUARY 23, 2023: Diagnostic laboratory services is at the heart of healthcare, driving 70% of all key decisions. Optimization of this actionable data helps to close gaps in care and reduce cost. Collection services are needed.
Register today! Looking forward to having you join us!
FEATURING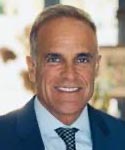 Carlos Acosta
Senior Director, Business Solutions, BioReference, Miami, FL


FOR E-MAIL ADDRESS CHANGE, ADD OR DELETE REQUESTS:

For changes or additions, please email your request to: listmgrbm@HealthCareUpdateNewsService.com.

For removal of your e-mail address, please click the "SafeUnsubscribe" link located in the footer of this message below to automatically remove your address from the list.