BRIER, WA USA -- HEALTHCARE UPDATE NEWS SERVICE™ -- AUGUST 28, 2023: Provider burn out is at an all-time high and the cost of healthcare is on the rise. Value based care arrangements are inevitable. How do risk-bearing entities know if they are succeeding?

Health Data Analytics Institute (HDAI), a predictive analytics company headquartered in Dedham Massachusetts, has built a suite of predictive models and digital twinning methodology to help VBC and risk-bearing entities stay on top of the impact that their providers are making, and make action-based recommendations on where and how to improve.

At this webinar, we will discuss these common questions:
How should we evaluate past performance and divide shared savings?

Compare the aggregated outcomes of individual patients with digital twins (i.e., regionally and clinically adjusted patients)



How should we identify the highest impact areas for future improvement?

Compare performance on each risk segment to organizations that perform at the top 10% in those risk segments (i.e., How do we perform on rising risk patients?)



What specific actions should we take to achieve these improvements?

An Action-oriented lists of patients for each provider who could benefit from HCC training, and for each care manager to act on for follow ups, AWV, TCM, CCM, Advanced Directives etc.
PANELIST: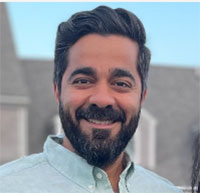 Kay Mansukhani, MBA, MPH
VP Business Development, HDAI
Boston, MA