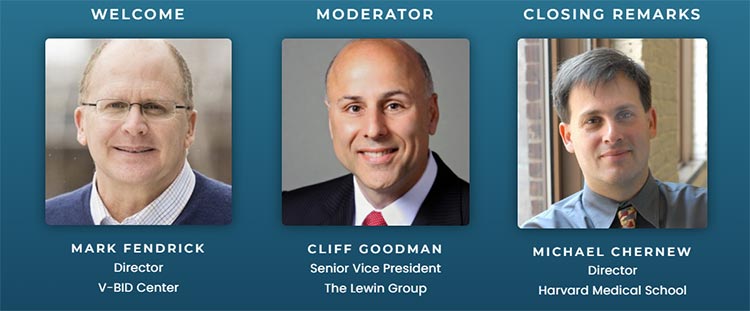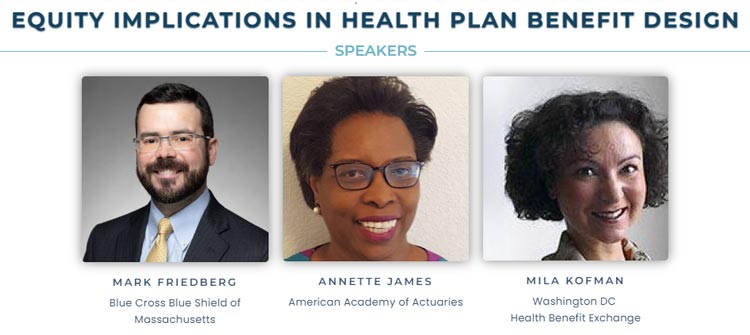 ANN ARBOR, MI -- HEALTHCARE UPDATE NEWS SERVICE -- MARCH 6, 2023: Join leaders from across the health care spectrum to discuss today's most relevant and challenging health care topics, including strategies to accelerate health equity, implications of overturning the ACA preventive care mandate, opportunities and challenges of reducing low-value care, and advances in policies to enhance affordability and reduce medical debt.

Click below to access the program agenda, learn about the speakers, and register for this no-cost event!

SUMMIT AGENDA:

WEDNESDAY, MARCH 8TH | 12 - 4 PM ET

Register now for this free virtual event to hear from an extraordinary roster of national health care leaders as they guide discussions on a number of topics with an emphasis on accelerating equity in health care.

Session 1: "Accelerating Equity" (Keynote Panel) Panelists:
Grace Arnold, National Association of Insurance Commissioners
Joneigh Khaldun, CVS Health
Christen Linke Young, White House Domestic Policy Council
Session 2: "Equity Implications in Health Plan Benefit Design" Panelists:
Mark Friedberg, Blue Cross Blue Sheild of Massachusetts
Annette James, American Academy of Actuaries
Mila Kofman, Washington DC Health Benefit Exchange
Session 3: "Advancing Pharmacoequity and Enhancing Access to Essential Medications" Panelists:
Jalpa Doshi, University of Pennsylvania
Amy Niles, The Patient Access Network Foundation (PAN)
John O'Brien, National Pharmaceutical Council (NPC)
Session 4: "Incorporating Equity Into the Determination of Value" Panelists:
Jennifer Bright, Innovation and Value Initiative (IVI)
Nelly Ganesan, Morgan Health
Charlene Son Rigby, RareX
For the most up-to-date agenda and roster of confirmed speakers, please visit the Summit webpage here: https://vbidcenter.org/2023-v-bid-summit/

FOR E-MAIL ADDRESS CHANGE, ADD OR DELETE REQUESTS:

For changes or additions, please email your request to: listmgr@HealthCareUpdateNewsService.com.

For removal of your e-mail address, please click the "SafeUnsubscribe" link located in the footer of this message below to automatically remove your address from the list.