WASHINGTON DC USA -- HEALTHCARE UPDATE NEWS SERVICE™ -- APRIL 28, 2023: The Gravity Project, an HL7 FHIR accelerator, is developing standards for the collection of data related to food security, housing stability, and transportation access.

The Project's Pilots Affinity Group is envisioned as a peer-to-peer learning forum for entities participating in the real-world testing of Gravity terminology and technical standards.

Each participating pilot serves as a feasibility study or experimental trial launched on a relatively small scale to help an organization learn how a large-scale project might work in practice.

We welcome pilot participants representing major US cities, to discuss their experience.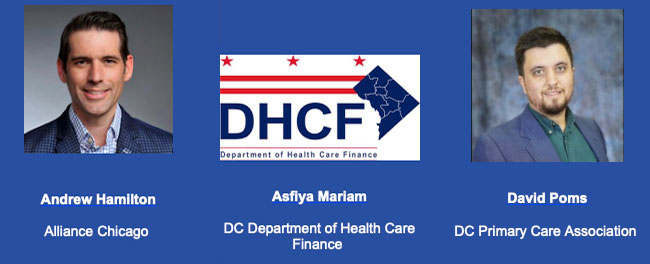 Who has already registered?
AARP

Aetna

Alliance Coal Health Plan

AllianceChicago

America's Health Insurance Plans

American Dental Association

American Hospital Association

American Medical Association (AMA)

AmeriHealth Caritas

APWU Health Plan

Arthritis Foundation

Athenahealth, Inc.

Availity

BCBS of Oklahoma

BCBS of South Carolina

BCBS of Tennessee

Blue Cross and Blue Shield of Kansas

Blue Cross Blue Shield of Michigan

CareSource

California Health & Human Services

Cambia Health Solutions

Capital Blue Cross

CAQH

Centene Corporation

Centers for Medicare & Medicaid Services

Cerner Corporation

Change Healthcare

Children's Hospital Colorado

CIGNA Health Care

Civitas

Cloud Software Group - Foresight

CMS Innovation Center

Cognizant

Cohere Health

Commonwell Health Alliance

CVS/Aetna

DC Department of Health Care Finance

DC Primary Care Association

Department of Veterans Affairs

Divurgent

Edifecs

eHealth Exchange

Elevance Health

Epic

eviCore healthcare

Experian Health

FindHelp

Health Care Payment Learning & Action Network

Health Care Service Corporation

Health Gorilla

Intermountain Healthcare

InterSystems Corporation
Jopari Solutions

Kaiser Permanente

Kno2

KONZA

Kunz, Leigh & Associates

LabCorp

Manifest Medex

Massachusetts Health Data Consortium

Mayo Clinic

MCG Health

Medical Mutual

Medical Mutual of Ohio

Michigan Medicine

Minnesota Department of Health

Moxe Health

Nachimson Advisors

NALC Health Benefit Plan

National Council for Prescription Drug Programs

National Patient Advocate Foundation

NCVHS

New York eHealth Collaborative

NextGen Healthcare

NY eHealth Collaborative

ONC

Optum

Pacific Source

Palmetto GBA

Parkland Health and Hospital System

Patient Advocate Foundation

Patient Precision, Inc.

Pediatric Care Network

Pioneer Physicians Network

PNC Bank

Point32

Health Tufts Health Plan

PrimeWest Health

Privia Health

Rachel Foerster & Associates

Regence

Socially Determined

SS&C

The Cirius Group

The Sequoia Project

TIBCO Software

Trustmark Health Benefits

UCare

UnitedHealthcare

Utah Health Information Network (UHIN)

Veradigm

Waystar

WellCare

WPS Insurance

More sessions & speakers are being added daily!
Interested in becoming a sponsor? Contact Bill Allder